By Keith Green
Adjusting to college life isn't easy for any matriculating student. The challenges are obvious and can include navigating more difficult classroom work, harnessing newly-found freedom, fitting in socially and managing finances.
But it's different for student-athletes. The stakes are high in the classroom and on the field, and those elements can easily take a toll on a teenager, especially those not accustomed to an entirely different level of the physical, mental and scheduling demands that are necessary to be successful and stay organized.
Sportsmd.com spoke to a handful of former student-athletes who played Division 1 sports:
Halley Barnes (Rutgers University, 2012-16, Lacrosse)
Kelsey Cuje (Rutgers University, 2013-17, Lacrosse)
Olivia DeFelice (VCU, 2012-2016, Soccer)
Ryan Rose (Rutgers University, 2013-17, Golf)
Each individual offered a unique point of view, but there were common themes and advice that would benefit any incoming student-athlete. Transitioning from high school to college on and off the field was physically and mentally grueling for each athlete. But they all agreed that support from the university was key, and with guidance from their teammates, coaches, family and friends, it made their experiences one they wouldn't trade for nearly anything.
Sportsmd.com: "You hear so much about how most college sports are different from high school experiences from the perspective of being more physical, specifically lifting weights to get bigger, faster and stronger. How was that transition?"

Barnes: "I probably had a very different experience than most. I was lucky enough that in high school when I was a freshman, we were 2-16, so they hired a college coach from Villanova and that totally turned the program around. But in order to do that, the coach knew you couldn't work 2-3 months of the year and expect to have great results. All of the sudden, I was training 365-days a year, doing weight and speed training. It worked, we went from 2-16 to winning to two state championships.
Still, going to college is a different ball game. I thought I was prepared-and to an extent I was-but the change your body goes through is incredible. Our trainer in college believed in bulking up, so there was a huge physical and dietary change. And I don't think anything prepares you for the running and conditioning. You get a packet, but nothing prepares you for that."
Cuje: "We didn't lift any weights in high school, so I couldn't believe what my body was going through. My aunt got me into it, so I knew a little bit, but in most high school programs, kids aren't lifting. It was definitely a shock to my system."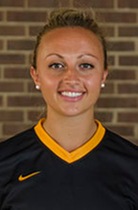 DeFelice: "The physical part is difficult. You go from one workout a day to 2-3 very physical workouts. There are longer days in the weight room and the competition is so much more intense. You'd do drills on the field, then go to the weight room. It was exhausting. I tore my ACL one year- we had three in one pre-season and I think that was from the intensity and fatigue all of us had. The level of competition goes up and you want to set a tone at the start of the season."
Rose: "I was the kicker on the football team in high school, so I had some weight lifting experience but most of it was new. In between the fall and spring seasons we concentrated mostly on weight training, but while in-season, we focused more on flexibility, range of motion and maintaining our conditioning."
Sportsmd.com: "How did that physical aspect of training and the overall transition to being a student-athlete affect you mentally?"
Cuje: I couldn't believe what my body was going through and I was actually a little insecure about putting on weight. I didn't think I was going to be able to actually gain weight, but I saw how much bigger some of my teammates got in their shoulders and legs. I didn't want that but they were amazing on the field. If that's not what you want, you have to swallow that and get over it."
Barnes: "Everyone is living a 'normal' college life and you aren't. And trying to comprehend how different my experience was from other college students was difficult. On social media, you are seeing your friends doing all these crazy things on spring break or having a normal Christmas break. That was hard."
Sportsmd.com: "What resources did the school offer to help with adjusting to the mental demands?"
DeFelice: "Across the board VCU did a great job providing resources whether it was physical or mental. We had psychologists and tutors, as well as counselors to help us schedule classes or give advice about how to handle difficult professors. These people had significant roles in athletics. It was very strategic and helpful so we could manage the student-athlete lifestyle."

Cuje: "Rutgers was great. They had psychologists on staff to help us because everything is so mentally exhausting. I saw someone all four years there and that was an interesting experience for me. Our psychologist's room was down the hall (where her teammates would pass it), so I was embarrassed and didn't want anyone to know (I was seeing someone). So I also saw the school psychologist. That therapy helped me so much to get away from everything. I felt I could say anything and it was extremely helpful. Both experiences definitely helped me."
Rose: "The mental aspect can be a grind, but it was helpful knowing my teammates and best friends were going through the same thing. You knew you were not alone and could talk to anyone at any time. Rutgers was great in terms of support. Our coach would have weekly or biweekly one on one meetings about everything from academics, golf to personal life. It may have not been purposely therapeutic but it was."
Sportsmd.com: "Staying organized is great for mental health. With the demanding schedule you had including classes, practice, games, studying and travel, how did you stay organized?" (Note: The student-athletes shared similar sample schedules that would often begin with lifting at 5:30 or 6:30 a.m. and ending with classes at 9:30 or 10:00 p.m. at night).
Rose: "Our coach (Rob Shutte) was awesome. He instilled a calendar system and he would hold us accountable to that on a weekly basis. I used that and put it in my phone, whether it was study hall, classes, library-time, practice, whatever. That was huge. It's become a habit that I still use to this day, as it helps me be as efficient as possible with my time."
Barnes: "Organization was the key to my success. I am big list and calendar person. I had twice-a-week meetings with my advisor to make sure everything was in check. Everything was in my google calendar, everything was planned- even my naps and my study time. I would work out, eat breakfast twice and take a nap before most students woke up and it was all planned, including snacks and meals."
Sportsmd.com: "Pretend you were in your senior year with four years of wisdom and learning under your belt as a student-athlete. And you would be able to tell your freshman self about the physical and mental side of being a student-athlete. What would you say?"
DeFelice: "You might work extremely hard, constantly push yourself and check all the boxes but might not achieve the goal you want. But stay passionate. There will be failure, but you will learn from it."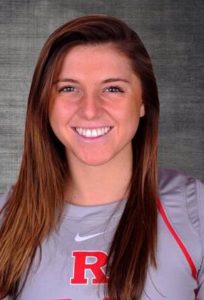 Cuje: "I would have told my younger self to do what it takes to play at this level of the sport. Push through the weight gain, because the stronger you become, the stronger your team will become. The heavy lifts, the weight, the excess conditioning, all will all go away once you stop! Every day counts for achieving ultimate greatness from the day you walk in as a freshman."
Barnes: "I wish I could go back and not take everything so seriously. You are under tremendous pressure from a performance standpoint. I would tell myself to take a deep breath and play with my heart more than my head. I would have enjoyed my teammates more and lived in the moment more."
Sportsmd.com: "How did the mental and physical part of being a student-athlete prepare you for the real world?"
Rose: "I think it has made me a better and more empathetic co-worker. You can understand better that someone is going through something difficult or that they may have a lot on their plate. Knowing how they felt when I'm going through something similar, it helps me be a better teammate in a professional setting as well."
Cuje: "It's helped my confidence. I would tell myself, 'you just went through an excruciating run and weight training program and now you can't do well on this test?' You start to think 'I can do this' because of those experiences. Dealing with adversity was a big thing and staying optimistic through it helped and has carried over for me professionally."
Keith Green has more than two decades of experience in PR, marketing and sales in sports and entertainment, including stops at the Philadelphia 76ers, Richmond Raceway and Guinness World Records. In addition to forming and running the all-volunteer Autism MVP Foundation in 2015, he has more than 10 years of experience as an adjunct faculty member teaching sports PR and marketing classes to graduate and undergraduate students at several universities.