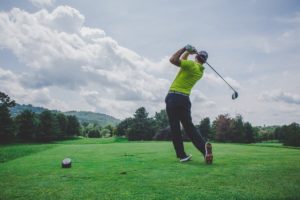 One of the first sports to get back in to the swing, so to speak, as COVID-19 restrictions began to ease in various locations across the country, is golf. Obviously, its large, outdoor playing surface lends itself to social distancing, and its solo nature allows players to mostly stay to themselves, even in pairs and foursomes, throughout the round.
But like other activities, it's been a rough run for PGA pros, courses and players as many have chosen to stay home during the pandemic. The National Golf Foundation (NGF), though, has reported increases in overall golf activity in June. The organization note that there was a 14% increase in rounds played in June vs. 2019, following a 6% increase in May vs. 2019. If the trend continues, the industry could offset (and exceed) the 20 million rounds lost in March, April and early May, the NGF claims.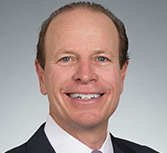 An increase in walking the course has helped stress the health benefits of golf as well. NGF has noted an increase in demand for push carts, also indicative of more course walkers vs. riding motorized carts.
World Golf Foundation CEO Greg McLaughlin took some time to discuss the sport's return and some of the trends moving forward.
SportsMD: Golf would seem to be the recreational sport in which many of the social distancing and other restrictions can be adhered to most easily. What have been the special precautions that courses and golfers have done as it has returned this summer?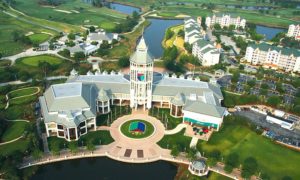 Greg McLaughlin: As part of the Back2Golf industry guidelines, a collaboration of the PGA of America, PGA TOUR, LPGA Tour, USGA, GCSAA, NGCOA and CMAA, we (WE ARE GOLF) worked to facilitate guidelines that span across maintenance, staffing, course setup and of course, on-course play. A few examples of precautions related to on-course play are only one golf cart per player, unless players live in the same household, adapted holes via foam insert or other contraption, removal of bunker rakes and strongly discouraging handshakes and high fives in an effort to eliminate touch points. These guidelines were created with input from the CDC and are designed for courses to follow and utilize in conjunction with local and state mandates.
SMD: What feedback have you heard from avid and casual golfers about how safe they feel getting back out on the course?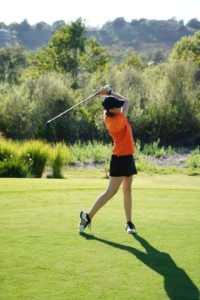 GM: We have received an overwhelmingly positive response to the Back2Golf guidelines. Golf is one of the few outdoor activities that can be done responsibly, and it naturally lends itself to social distancing. That is evidenced by the fact that we have seen a significant increase in rounds played since courses re-opened in all 50 states in May. We've seen a spike of 14% and 17% in June and July, respectively, which is a great indication that golfers are feeling good about their local course's adherence to protocols.
SMD: What advice do you have for club pros in ensuring the safety of their courses and best practices for golfers as the pandemic continues?
GM: Our best advice is to continue following locally mandated operating procedures and to cross reference those with the three-phased Back2Golf approach. Each region, state and county are in their own unique situation when it comes to dealing with the virus, so we think the three phases provide operating procedures that are broad enough to be adapted to your local government laws and recommendations. It was designed to be a fluid set of guidelines and we think it's most effective for courses to be adaptable day-to-day.
SMD: Do you have any studies or evidence that golfers are walking courses more, as opposed to using motorized carts? If so, what have been the results?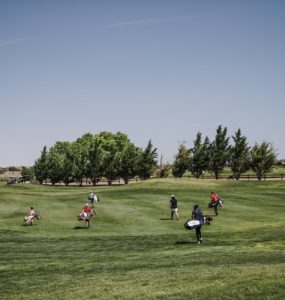 GM: We have heard from many courses reporting an increase in players walking. Some because courses stopped running carts temporarily and others simply wanted an outlet for exercise after being cooped up in their homes for weeks. As a result of more golfers wanting to walk, sales of pushcarts have skyrocketed. In April, online unit sales for one manufacturer jumped by 800% from March 2020. Google has documented changes in consumer behavior during the pandemic, and in May it found that golf-bag accessories were the No. 1 top-trending retail category, with the most popular subtopics within that category being golf pushcarts.
SMD: What are some of the health benefits of golf that the NGF and WGF stress?
GM: Studies by the Golf & Health Project have shown that walking two and half hours per week reduces the risk of having a heart attack by 30-40%, which is typically the amount of time it takes to play nine-holes. Evidence also suggests that golf has a role in preventing and treating many chronic conditions.
SMD: Have you seen any shift in the demographics of the sport in the past decade, and if so, to what do you attribute the change?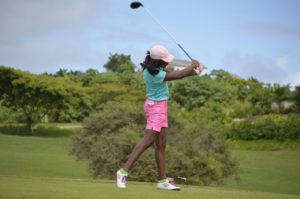 GM: While golf still has a long way to go, there have been major strides made over the last 20 years to make the game a more welcoming and inclusive place to all. Non-Caucasians and women make up more than 40% of golf's overall participant base but the most encouraging numbers come from beginners and youth golfers, both of which skew more diverse. Since 1995, the number of female golfers ages 6-17 has increased by almost 130%, now making up 36% of all junior golfers. Additionally, 28% of juniors are non-Caucasian, compared to the 20% in the general golf population. The industry has made a concerted effort to introduce the game to more and younger people through many different programs that either give clinics, subsidize costs, grant scholarships and more.