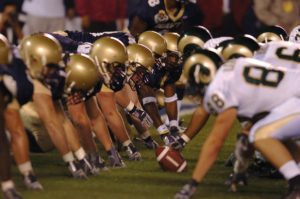 We have now seen it in recent weeks from Major League Baseball to the NFL, colleges to the Olympics, ongoing stories uncovered about cheating, COVID violations, coaching issues, mental health concerns and on and on they go. It has become such a part of the new normal that scandals seem to only make it to the top of the news list when they are of the highest level (MLB pitching issues, questions of mental strain taking its toll on athletes like Simone Biles etc.).
One of the key factors in avoiding problems, heading them off before they become big issues, and keeping leadership appraised and informed of accurate information is in the reporting system. We saw time and again around organizations like gymnastics, or in college cases like Penn State, where a wall of silence and fear of reprisals, especially now with social media, let serious issues fester to the point of criminality. Or we have seen the stress in silence of mental health issues, or hidden injuries, or in bullying, get to extremes before they were addressed.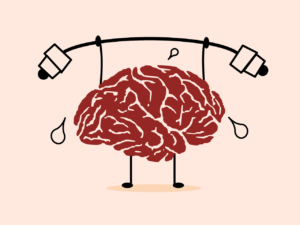 Now there is a growing platform to help solve problems before they start—safely, securely and accurately—and it's being embraced by coaches, administrators, and more importantly by athletes. It's called RealResponse, created by, yes, a former NCAA athlete named David Chadwick, as a way to help head off issues that he saw not just in his college experience (he played basketball at both Rice and Valparaiso) but heard from others everywhere from AAU to the NBA and the NFL.
The platform, which gives athletes a way to report issues of any size and scope safely, securely and anonymously if they choose, was launched initially five years ago, but it was significantly upgraded last year, and has enjoyed landmark success sin the past year, as issues like bullying, mental health, and then COVID 19 worries and infractions, become a growing issue to handle.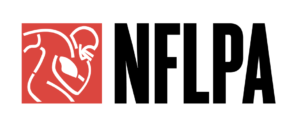 Recently, the platform cleared over 100 partners with the addition of schools like Boston College and UNC Asheville. It also includes two landmark partnerships, one with USA Gymnastics, and the other, which was expanded this Thursday, with the NFL Players Association, to give every NFL Player the ability to report issues starting with training camp. That means that now over 50,000 athletes have access to the system, which can be used to also highlight extraordinary examples of athlete cooperation and assistance by everyone from doctors and trainers to nutrition staffs and coaches as well.
"The NFLPA is committed to providing players a confidential way to bring forward any issues or concerns that may require the union's assistance, therefore we are excited to announce that we are expanding our use of RealResponse," said Don Davis, Senior Director Player Affairs & Senior Advisor to the Executive Director at NFL Players Association in a release Thursday. "The successful utilization of this platform in 2020, allowed players to bring forward any COVID-19 questions or violations. We believe this system will go a long way in addressing problems and letting all focus on the task at hand, which is being successful athletes, teammates and family members for decades to come."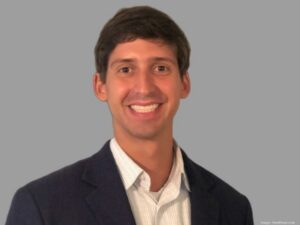 It seems like a simple and much needed tool to address so many issues. How did it come about, we asked Chadwick, who now lives in Charlotte, to explain the history and value proposition for RealResponse.
SportsMD: How did the idea for RealResponse come about?
David Chadwick: I started RealResponse to solve the challenges that I experienced first-hand as a collegiate basketball student-athlete – the lack of a confidential platform that gives student-athletes a voice to bring forward their feedback, questions, and concerns.
SMD: Can you give us a few examples of success you have seen?
DC: Athletic organizations have been able to identify and respond to very serious student-athlete needs and concerns. Examples could be misconduct, abuse, harassment, and mental health. In one extreme, an institution was able to find out about an athlete who was considering suicide. They immediately use RealResponse to provide resources to this athlete and as a result, potentially prevent a crisis.
SMD: Mental health is such a key issue for athletes of all ages these days. How does an issue like peer stress play into the reporting system?
DC: Mental Health represented 5% of all anonymous outreaches through RealResponse during the 20/21 athletic season. Oftentimes, athletes are using RealResponse to either bring forward mental health concerns about themselves or their teammates.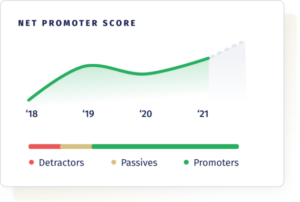 SMD: How can this be adapted beyond college? Is there an opportunity for AAU, high school coaches or for even families who hire individuals?
DC: Absolutely. We are now serving professional, national team, and youth athletes. Any organization who prioritizes their athlete experience, health, and safety would benefit from RealResponse.
SMD: How can doctors, trainers, health professionals use the platform, in addition to athletes?
DC: RealResponse enables athletic organizations to not only receive but also respond to anonymous athlete needs and concerns.  As a result, these doctors, trainers, and health professionals could be a part of the organization's response and directly communicate with the anonymous athlete in order to point them to resources.
SMD: Can this tool be used not just for reporting nefarious things…is there a way to use the tool to champion success?
DC: Yes and we see it often! Athletes utilize RealResponse to bring recognition to those that have positively impacted their experiences. This is oftentimes trainers who help athletes get back from injuries during their very difficult times.

SMD: Is there a worry about anonymous reporting? How does the issue with legality of reporting play into the system?
DC: Traditional anonymous reporting makes it extremely challenging to follow up with the anonymous reporter. Therefore, if not addressed correctly, it could create liability for the organization. RealResponse solves this problem by making it so organizations can communicate back directly with the anonymous reporter and make sure that the individual is getting redirected to the appropriate resources.
SMD: Where does this business, from a health and wellness standpoint, go in say, a year or 18 months?
DC: Mental health is and will continue to be a priority in the athletics world but the way that we address it will certainly evolve – especially as more athletes speak out on their own challenges. We will continue to adopt RealResponse to make sure that we are serving the changing needs.