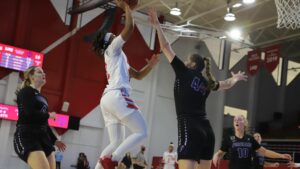 The sugary drink days for college athletes appear to be ending fast. There was a time not too long ago when bright orange coolers poured out semi sweet replenishment drinks in bright red and green and orange, and all thought that was under the name of proper hydration.
As we have progressed, we have seen more and more proper and informed nutrition and balance when fluids are being replaced, be they from football players or fencers, and we know that low sugar does not have to be no taste.
Into the mix, no pun intended, are a whole series of startups and disruptive brands, delivering critical replacement that is tested and most importantly, with zero sugar. The latest, and maybe the boldest of these is led by Pittsburgh-based READY Nutrition, and they made a big splash into the college world this week by announcing a partnership with eight mid-major conferences across all their sports, grabbing the very important category of "Official Sports Drink."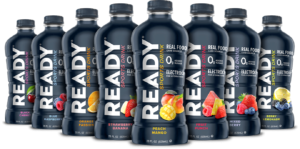 With that designation, READY, which made another splash this past fall when they landed a major cross-sport partnership with UCLA, will also become the exclusive hydration provider at each conference championship for all sports and will also enjoy a platform to share their "Effort, Attitude and Energy" story with the athletes.  The company will also take the education route, providing interactive sessions with any and all athletes to talk about preparedness and getting in game shape with what they eat and drink.
"We're committed to helping student-athletes achieve their performance goals and our scientifically formulated Sports Drink will support those efforts at such an important time in their careers." said Ready Founder and CEO, Pat Cavanaugh, who played collegiately in basketball and football at the University of Pittsburgh. "Our sports drink is built different and we look forward to all these student-athletes benefiting from that difference."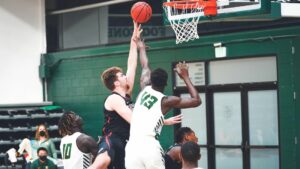 What is different?
"Today's athletes are demanding cleaner functional sports nutrition products that work to provide energy, hydration and help their bodies defend against the stresses of training and competition." added Ready Chief Science Officer, Dr. Kim Beals, PhD, RD, CSSD.  "Our Sports Drink uses a superfruit carb source for energy, a triple electrolyte blend for optimal hydration and plant nutrients to help with exercise recovery."
The 90 schools that will be ready and on board include those from:  The America East Conference, Big South Conference, Big West Conference, Colonial Athletic Conference, Conference USA, Metro Atlantic Athletic Conference, Southland Conference and the West Coast Conference, which means that the top ranked Gonzaga Bulldogs will be using READY product as they head to March Madness.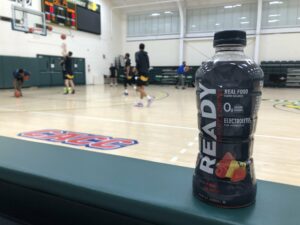 The partnership was enthusiastically endorsed by conference commissioners across the board. "Hydration is an important part of student-athlete preparation and training in their pursuit of championships," added WCC Commissioner Gloria Nevarez.  "We are proud to have Ready Nutrition as the official hydration provider at our conference championship events."
Healthy, and hydrated with some great information as well. A sweet deal for a wide swath of colleges, even without the sugar.