Sports Injuries 
We cover over 200 sports injury and performance topics and we'll explain the injury and provide information on rehabiliation, exercises, treament and more.
Trusted Content

Our content was created by the top sports medicine doctors specifically for athletes.  These are the same doctors who are on the sidelines helping to treat professional athletes.
Get Back to Sport

We understand your passion and want to get you back to your sport competing at your full potential. That's why we created SportsMD and it's all available to you free of charge.
Sports Injury Treatment and Recovery  
Sports injury articles and videos written and produced by the top sports medicine doctors!
We cover over 250 sports injury and performance topics.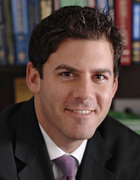 Josh Dines, MD
Hospital For Special Surgery
Dr. Joshua Dines is a member of the Sports Medicine and Shoulder Service at the Hospital for Special Surgery.  Dr. Dines is an Assistant team physician for the NY Mets, an Orthopedic Sports Medicine Consultant for the New York Rangers, and a consultant for the LA Dodgers. He was previously the doctor for the US Davis Cup tennis team and currently serves as a consultant for USA Tennis.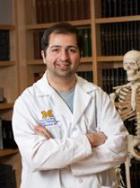 Asheesh Bedi, MD
University of Michigan Health System
Dr. Asheesh Bedi is the Assistant Professor of Sports Medicine and Shoulder Surgery at the University of Michigan and MedSport Program. He is a team physician for the University of Michigan and Eastern Michigan University and a consultant for the NFL and NHL Players Association, and specializes in both arthroscopic and open surgery for athletic injuries of the shoulder, elbow, hip, and knee.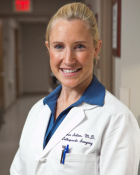 Karen Sutton, MD
Yale Medical Group
Dr. Karen M. Sutton is an Assistant Professor of Orthopaedics and Rehabilitation at Yale New Haven Hospital and Yale University Medical School.  She has specific interest in female athletic conditions with a focus on anterior cruciate ligament rupture prevention in female athletes.  Karen serves as the orthopedic physician for the U.S. women's national lacrosse team.  She played lacrosse at Duke University where she was a Division I Academic All-American.