Dr. Jacel Brooks, MD
Advanced Orthopedics & Sports Medicine
For all appointments and inquiries, please call (281) 955-7577.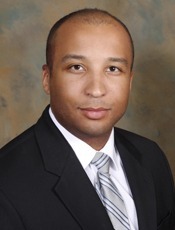 Jacel Brooks MD, CAQSM is a fellowship trained and board certified physician in sports medicine. He is trained to treat all adults and childen. He specializes in non-operative management of orthopedic/sports injuries and osteoarthritis. He has special interests in treating the injured athlete, diagnostic musculoskeletal ultrasound, and ultrasound guided injections, including platelet rich plasma (PRP). He believes in a multidisciplinary and evidenced-based approach to all patients.
Dr. Brooks grew up in Gadsden, AL, where he attended Gadsden High School. He graduated from the University of Alabama magna cum laude in 2002 with a bachelor's degree in Biology. He then attended medical school at the University of Alabama at Birmingham. After graduating from medical school in 2006, he began his residency in Pediatrics at Baylor College of Medicine in Houston, TX. Dr. Brooks completed his residency in 2009 and moved to Birmingham to begin his Sports Medicine fellowship at the American Sports Medicine Institute under the renowned sports medicine expert Dr. James Andrews, Dr. Lyle Cain, Dr. Tracy Ray, and Dr. Jeff Dugas. While in fellowship, he served as head team physician for the University of West Alabama and Gardendale High School. He also served as a member of the physician team for the 2009 National Champion Alabama Crimson Tide football team. In addition he assisted with sports coverage for the MLB (AA) minor league baseball Birmingham Barons, Birmingham Southern College, Samford University, PGA Champions Tour Regions Tournament, Mercedes Marathon, and Alabama Ballet. He was also trained in use of musculoskeletal ultrasound while in fellowship.
He has served as a team physician for Jersey Village High School in the past.  He currently serves as a team physician for Cypress Falls High School.
Dr. Brooks has joined Dr. Mack and his team of physicians, physical therapists, and sports medicine specialists to further advance the specialty care of athletes of all levels in northwest Houston.
Dr. Brooks is a member of the American Medical Society for Sports Medicine, American College of Sports Medicine, and American Academy of Pediatrics. Dr. Brooks is a passionate collegiate and professional sports fan. He enjoys traveling, sporting events, tennis, and various outdoor activities.