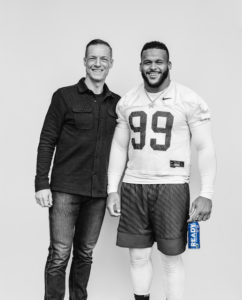 One of the areas the sports and business world will continue to focus on in 2020 will be health and nutrition. The obesity issue in America is continuing to spiral as young people continue to find alternative ways to spend their time away from traditional activities. Lop on to that food and drink laden with sugar and other things and we seem to be sliding backwards, not forwards as a new decade dawns.
One disruptive brand looking to tackle those issues is Pittsburgh based Ready Nutrition. Their founder, former Pitt basketball and football player Pat Cavanaugh, has built a business with like-minded organizations that want to get young people motivated and engaged, and they are showing a steady stream of unique wins in the battle. Cases in point in the past six weeks; Ready took the AAU and their over 700,000 athletes away from Gatorade to be their official water, and they have brought on their first ever outside investor, LA Rams star Aaron Donald, to work with the company and engage with kids on positive and healthy programs. At the focus of the growth…they say they are already above $100,000,000 in sales and have increased their college presence working with leagues like the Atlantic 10…is a zero sugar water that Cavanaugh says will beat anything in the category for taste and effectiveness. It is the reason why Donald came to the company on his own.
How can ready win? We asked Cavanaugh to explain.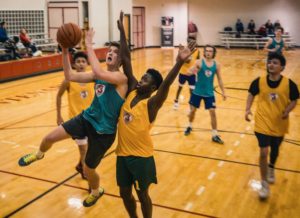 SportsMD: AAU is a massive organization, how does an attacker brand like Ready Nutrition maximize the messaging to such a huge audience?
Pat Cavanaugh: In today's world so many people focus on someone or something other than themselves. We see it between brands and we see it even more in sports; especially youth sports. We like to focus on what we can control and this mindset is a part of our DNA and our aggressive mentality. In addition to providing best in class products, we have an opportunity to share the Ready mindset to the AAU athletes they can use to improve their performance.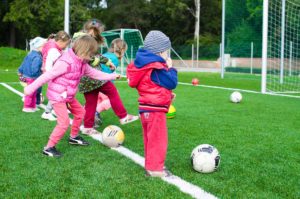 SMD: Who do you win first, the kids or the families?
PC: We always think about our athletes first and how we can help them make their best, better. We also understand that providing proper sports nutrition information and guidance to families, friends and coaches can only increase the chances to benefit the athletes.
SMD: Several large companies now offer drinks with zero sugar, how does Ready cut through the clutter?
PC: Our approach from day one starting with product development is to be direct, honest and effective. Our formulas, our packaging and our messaging all follow this direction. We stay true to who we are and our athletes in particular appreciate our values. As athletes go through their careers, they gain a better appreciation for consistency and integrity over time. We believe if we continue focusing on getting better and helping our athletes get better, people will take notice.
SMD: Does an elite athlete like Aaron Donald help engage with kids outside of football? if so how will you use him?
PC: One of the things that has allowed Aaron to resonate with so many young athletes in sports outside of football is his combination of work ethic and attitude. He wasn't highly recruited. He had a lot of people doubt him along the way and yet he stay focused on getting better. Beyond using our products himself; one of the things that Aaron loves about Ready is our philosophy of "It's not where you start, it's where you finish." He epitomizes this and why we know his story, his journey and his mindset; the Ready mindset, can be inspiring to athletes of all ages in so many sports.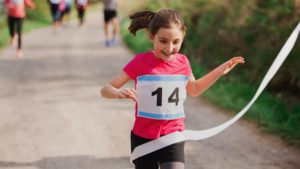 SMD: What is your biggest concern with young athletes today and how can you effectively change years of poor habits?
PC: As much as 25% of athletic performance can be impacted by nutrition. I wouldn't say I have a concern but rather call it an opportunity to educate athletes that sports nutrition can be an advantage in their performance and it's something they can control. One of the best ways to suggest a change in habits with an athlete is to show them the benefits to their bodies and their performance. This is very motivating for us to give athletes the opportunity to get better.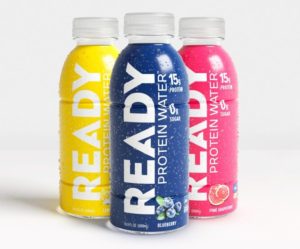 SMD: You are up against some of the biggest names in the beverage space; whats the biggest challenge and the biggest opportunity?
PC: One of our challenges is to stay focused on how we can constantly help our athletes perform better through cutting edge products and the latest information in sports nutrition. We have to practice what we preach – to focus on ourselves and not others. There are so many accomplished companies that have excelled over the years and have forged their brand position in the beverage and sports nutrition space. While we respect them, we will continue to be very aggressive in our mindset, our approach and in our goals to best serve our athletes. Our biggest opportunity is to let the customer determine who gives them what they need and inspires them to be their best.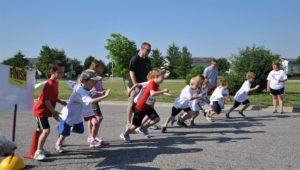 SMD: You have been quoted as saying the business is cash positive already, where will you want the company to be in a year?
PC: We have a very detailed product architecture plan that will have us launching 2 new products in the next year and Ready will be much more visible in both the collegiate and youth sports space. This will be combined with continued growth in terms of expanded distribution in various channels.
We will be announcing a short list of very focused and strategic partnerships both in the United States and globally in select markets we've been studying for some time.