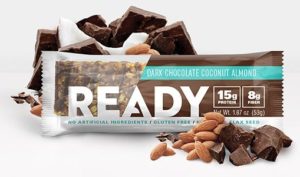 Ready Nutrition (READY), a Pittsburgh-based sports nutrition company, today donated a substantial supply of protein waters and meal bars to Allegheny Health Network (AHN) frontline caregivers in an effort to support their ongoing response to the novel coronavirus (COVID-19) pandemic and the increasing number of cases in western Pennsylvania.
"We can't thank Ready Nutrition enough for their generous donation. Their gift is a testament to the ongoing support our community has shown for AHN and our dedicated frontline caregivers," said Allie Quick, AHN chief philanthropy officer. "We have seen so many generous organizations across all industries give back to rally behind our teams as we face unprecedented times."

READY was founded in 2012 by former University of Pittsburgh basketball player, Pat Cavanaugh. Pittsburgh native and NFL Los Angeles Rams player, Aaron Donald is also an investor and owner in the company. Under their direction, the sports nutrition brand supplies athletes across the country with all-natural products including protein waters, sports drinks, protein bars and functional snacks to boost energy and maintain performance.
Cavanaugh and Donald have come together to identify opportunities to support local health organizations, education systems and communities amid the COVID-19 pandemic. This follows the support efforts that READY provided on behalf of Cavanaugh and Donald to Los Angeles Firefighters during the wildfires this past winter.  READY contributed over 14,000 bottles to that effort as well. Donald accompanied the announcement with a special video as well.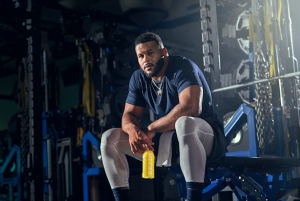 "The tireless efforts seen at AHN and across all health organizations in Pittsburgh and beyond are truly heroic. We couldn't be more honored to contribute to their work and we're so thankful for their service to the community.  As we like to say to our team: together – always together," said Cavanaugh.
The organization has been a long-time partner with AHN providing nutrition products to its sports medicine program and offering a specialized Mobile Training Table program for affiliated school districts in the region. READY is also an active participating participant every year in the annual AHN Golf Classic and contributes to the AHN Cancer Institute.
READY's donation comes on the heels of recent gift announcements to health organizations amid the COVID-19 pandemic. Just this week, AHN announced significant contributions of meals to masks from Chick Fil A Miracle Mile, Red Letter Hospitality and Massaro Construction Group, among others.
For more information on AHN and its COVID-19 pandemic response, go to ahn.org/coronavirus.