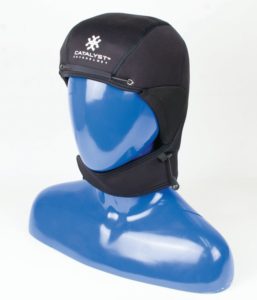 We cover concussions and head injuries a lot here at SportsMd, so we're intrigued to learn about companies developing and testing technologies that can help limit brain trauma, in both high level professional/collegiate athletes and weekend warriors alike.
Which is why the Cryohelmet, a soft piece that fits over the head and fastens at the neck and aids in thermal transfer in cooling brain temperature in the event of an injury event, drew our attention. In particular, a New Zealand study that looked at the effects of using the device, published in Biomedical Journal of Scientific & Technical Research, and a look at what happens after concussions and how they can be treated immediately, was of particular interest.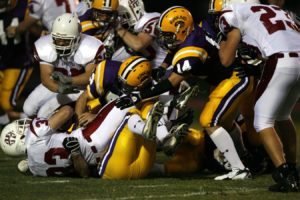 Product manager Richard Person took some time earlier this month to discuss some of the Cryohelmet's features, its uses on and off the field and court, the research behind it and more.
SportsMD: What are some of the features of the Cryohelmet that you consider to be advances in curtailing the effects of brain injuries?
Richard Person: Honestly, the beauty of the Cryohelmet is its simplicity.  While there is plenty of research to show a connection between brain temperature, injury outcomes, and recovery, it's still shocking how effective simple external cooling of the head can be. It's important to remember that for now we're just talking about symptom management, but for an individual to be able to manage their symptoms during their recovery is huge because they have some control over a scary and uncertain injury. Longer term we hope to be able to prove recovery and also overall injury outcomes from either pre-cooling or immediate application of cooling, but there is a lot of work to do for that.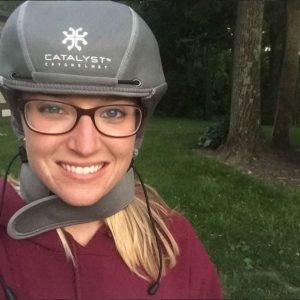 SMD: How might the Catalyst Cryohelmet be applied to in-competion situations; i.e., could an athlete utilize it to speed his/her return to a contest in progress?
RP: Again, we cannot prove that recovery is sped up from using the Cryohelmet. We have some very early phase trials that give some indication that this may be possible, but we cannot say definitively. That said, the background research on head cooling in rats does definitely show a connection between brain temperature and severity of injury as well as recovery time from immediate application of cooling. If and when we can eventually validate this in humans, it could be huge. There will never be a time that someone could return to the same contest in which they were injured if they did truly sustain a concussion, but maybe we can get their life back to normal faster. For now, given that there are no known negative consequences from icing someone's head after sustaining a concussion, we do think that it's something every team should have available.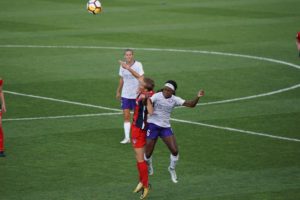 SMD: On a related note, can you envision Cryohelmet being used as part of the concussion protocol that team trainers and doctors follow in pro and college contact sports?
RP: We already have one organization (which we cannot name publicly) that is doing this. Any time an impact to the head occurs, the individual is advised to use the Cryohelmet over the coming days. We would like to get to the point that all organizations follow this guidance once we have more research to demonstrate its importance.
SMD: Who are some professional athletes who have used the Cryohelmet and what has been their feedback on it?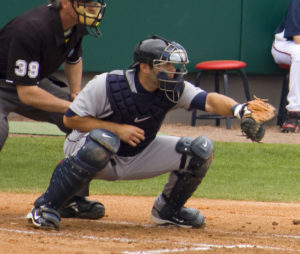 RP: A partial list –
MMA:  Scott Holtzman, Roxanne Modafferi, Ovince Saint Preux, Bubba Jenkins
Boxing:  Deontay Wilder (World Champion)
MLB:  Alex Avila, Curt Casali, Stephen Vogt, Rene Rivera
We have videos from many of the above in our YouTube playlist and testimonials from some on our website.
SMD: What is the next step in the development of Cryohelmet to make its use more widespread among contact sports teams?
RP: Right now, it's two main things:  Research and Awareness. We are actively working on both.
SMD: What else should potential users know about the Cryohelmet?
RP:  One main thing is that this is an extremely simple way to manage your symptoms without drugs or side effects. No drugs have been proven to work anyways, but people still take them with many side effects. This is a very simple way to avoid that.