There is a scene in the classic film about the life of Lou Gehrig, Pride of the Yankees, in which various "men on the street" hypothesize on the reasons for the Iron Horse's lat-career struggles on the field. A cabbie tells his passenger, "No, sir, he ain't through… He's made of iron. You wait and see." Then a dentist queries his patient, "What's the answer? Gehrig must be having trouble with his teeth."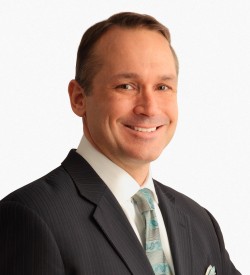 It's a quick moment of levity, immediately followed by Gary Cooper's Gehrig telling the manager, "You'd better send someone in for me" as his physical descent becomes too much for the all-time great to handle.
Of course, it was not an oral ailment but ALS that felled the slugger, and while Dr. Bill Busch, dentist for the NFL's Kansas City Chiefs isn't proposing that extractions are the answer to the sport's concussion problems, he does see another part of dentistry—effective mouthguards—as essential to curtailing brain injuries in sports.
"As we know, researchers have already proved that most mouthguards can reduce concussion risk," says Busch, who has served as the Chiefs' official team dentist since 2012. "They work to stabilize the muscles of the neck, reduce the impact shock to the head and limit movement if there is a direct hit to the jaw. The thickness of a mouthguard also contributes to the level of protection."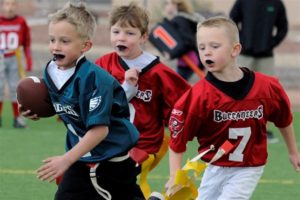 In an oft-cited case, earlier this year, The University of Pittsburgh Department of Neurological Surgery reported that in the United States, approximately 300,000 sports-related concussions occur each year. Almost 19% of athletes are likely to suffer a concussion or some sort of mild Traumatic Brain Injury (mTBI) while playing contact sports.
Busch's practice, North Kansas City Dental, started creating custom mouthguards with the goal being to cushion the impact on teeth, especially in high-contact sports like football and lacrosse. "I have also seen first hand that they protect the athlete's jaw joints and soft tissues from injury," he added, "especially in repeated-contact athletics. If correctly fitted and tailored, I also believe, when worn and customized properly, a mouthguard can help prevent injuries to the athlete's neck, which, for any parent athlete or fan, provides some peace of mind."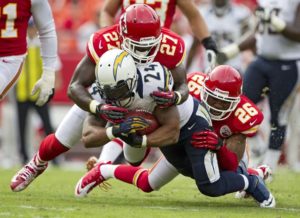 One study in particular shows the benefits of a custom-made mouthguard versus a store-bought version. The study showed that these mouth guards could reduce athletes' risk of concussion by close to half. Working with a high school football team, with half wearing a custom mouthguard and half wearing store-bought pieces, the results were encouraging. While 8.3 percent of athletes in the over-the-counter mouthguard group suffered mTBI/concussion injuries, only 3.6% of those with custom-made mouth guards suffered the same fate.
"There is much more research to be done on how we can further prevent brain injuries and how dentists will be part of that equation. I look forward to being on the team to make my patients and community healthier and safer," Busch says.