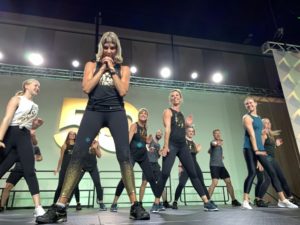 Fitness programs—some enduring, some fads—have come and gone (Tae Bo, Ab Rollers, Body by Jake, anyone?) but 50 years after its founding by Judi Sheppard Missett as a way to both help women get in shape and in many cases empower them in the business world, Jazzercise continues. Missett still runs the company as its CEO and teaches classes in what is billed as the "original dance party workout."
Jazzercise celebrated its 50th anniversary at a two-day convention in San Diego last month, with thousands of enthusiasts gathering for a Gala, classes and tour of the nearby Carlsbad, Calif., headquarters.
Missett took some time with SportsMD.com this week to discuss how the program started, why it's endured for a half century and what it's meant for women and fitness over that time.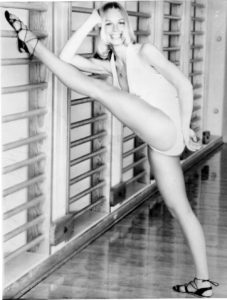 SportsMD.com: What are some of the elements of Jazzercise that make it popular with those who practice it?
Judi Sheppard Missett: Dance is freeing and fun for most, so it doesn't feel like exercise. I think people like that. It's also the community people come back for. I know women who've met their BFFs in class – even husbands!
SMD: When you developed the Jazzercise program, women were excluded from endurance events like marathons and there were few if any fitness programs designed for women. What did you use as a template or starting point?
JSM: Myself! It's all really grown from my own passion for dance. I was dancing professionally and started teaching a class to some of the women whose children were in classes at Gus Giordano Jazz Dance in Chicago. When attendance dropped in my class, I swallowed my pride and called a couple of the women to ask why they stopped coming. What I heard was "we don't want to dance professionally, we just want to look like dancers," and that changed everything for me. I asked Gus if I could do something unconventional, turn them away from the mirror – use myself as their mirror. When I did that, the first class had 15 people, the next class 30, the next class 60 and it grew from there.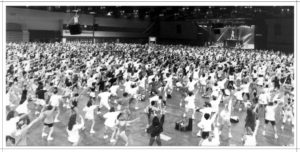 SMD: How has the program changed over the last five decades in terms of the exercises and what is emphasized?
JSM: The program is always evolving and is always based in jazz dance. Over the years, we as a culture have discovered so much more about physical fitness, the body, etc. Our program is approved by an exercise physiologist and has stayed on the cutting edge of fitness culture – even as we pioneered it!
SMD: It seems that the physical part of the program, the actual exercise, is inextricably linked to Jazzercise the business. Can you elaborate?
JSM: Well, both are always evolving and growing. In fact, the business has grown as the program has. As the program grows and reaches more people, and more people become instructor franchisees, we've grown Jazzercise, Inc. to support them. One begets the other. And, really, vice versa.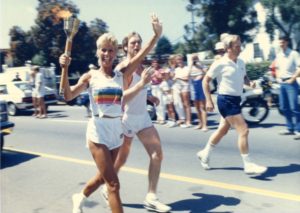 SMD: What are some of the Jazzercise "firsts" that are highlighted at the museum in the corporate offices in California?
JSM: We have a fun wall of historic moments, but not really a museum. We are very proud of our firsts which include… insist that exercise can and should be fun; train and certify instructors; franchise its instructors; pioneer the use of video for instructor training; produce dance exercise album which later went gold and platinum; dance fitness organization to perform in large-scale public events, including the Opening Ceremonies of the 1984 Olympics, Statue of Liberty festivities, Super Bowl halftime show; and organize large-scale charity events which have cumulatively raised and donated more than $32 million to charities within our communities over the last 50 years.
I'm really proud to say that our business model has enabled thousands upon thousands of women (and men) to become business owners over the years. Because our franchise has a low cost of entry and is what they call scalable, it doesn't take a huge amount of money to start something for yourself and build, with our support, from the ground up. You can't put that on a wall!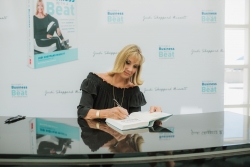 SMD: To which groups is your book Building a Business with a Beat geared, and what can readers learn from it?
JSM: I really wrote the book for two audiences – 1, our Jazzercise family who have loved hearing the secrets and stories of our success. And, 2, for the young entrepreneur, that person who is searching for her or his path. This book will show them how, and why, following their passion can lead to the greatest successes.
SMD: Did you enjoy connecting with Jazzercise enthusiasts at the 50th Anniversary convention in San Diego in June, and what are some of your takeaways from the event?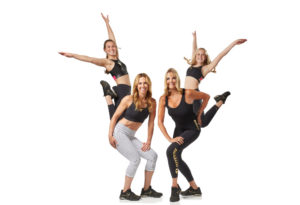 JSM: Ah. Wow. The event was, how can I say it, humbling. To be with 3,000 Jazzercisers from around the world, dancing together, laughing together, toasting together. It was a magical weekend, and incredibly uplifting. To see how the passion I've had since I was a little girl could touch so many lives. One of my favorite moments was watching my terrifically talented granddaughters Skyla and Sienna Nelson dance at the gala (They're competitive dancers. Skyla's team just won the National Championship!). Another really special moment was caught on camera – As we lead the finale class, I'm standing, feet apart, hands almost in prayer position beneath my chin, as my daughter Shanna and granddaughters Skyla and Sienna dance onstage behind me with several other talented Jazzercisers. I'm just pausing a moment to take it all in, filled with gratitude and love for the people there and all over the world who share this program with us. It was quite a celebration and milestone to remember.