By Jennifer Cohen, leading fitness and wellness authority, best-selling author and entrepreneur, special to SportsMD.com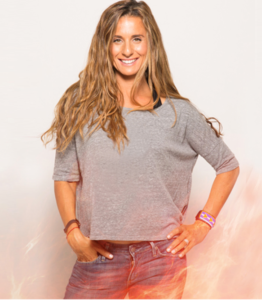 Athletes across the world have shared their frustration with the interruption of their training during quarantine. In response, pro trainers and coaches have spoken up about several ways to maintain performance levels. A new routine with adapted movement, nutrition, and supplements can help revive athletic rigor.
Check out these tips to maintain your performance during this time:
Get mobile.
For dedicated athletes, this idea sounds like a no-brainer. However, even the most stalwart competitors have struggled with focus and motivation. Keep it simple — look for good warm-ups, high intensity interval reps, and modified drills that can keep you going. Take yourself back to P.E. class and think of some games that will make you smile and raise your heart rate at the same time.
Missing your home base? Many gyms have updated their mobile apps to do group classes at home, and other major sports-focused companies are offering free sessions or advice so you can experience a trial. There's a wealth of fun online content designed to keep you fit, like as a combination circuit for swimmers or isometrics for power trainers. Find what works for you!
Stay flexible.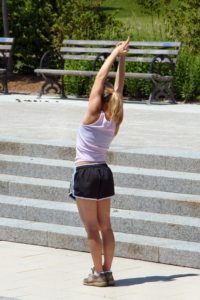 Even when you're not doing a training session, stretching exercises are vital. With an increase in international couch-time, it's important to work through muscle tension, especially in your hip flexors and glutes. Coaches recommend a diverse conditioning practice, including yoga and Pilates. Don't forget to add some time for your core and back to support your neck and shoulders.
Remind yourself to stretch by setting up an inviting space in your extra room, garage or backyard that will encourage you to tune in. In many cases, our at-home workout spaces are easy to neglect or ignore. When you create an inviting, calm space, the motivation flows freely.
Ask for help.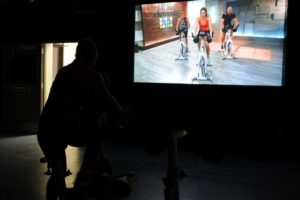 Remember, you're far from alone. Everyone is challenged by the same restrictions. Valued sports science experts are offering their insights online about strength and conditioning, sports performance and physical therapy– from home! They've found creative ways to provide advice, and it's worth seeking out a podcast or livestream for tips to help you level up.
Reaching out could also mean scheduling an online appointment with a trainer at your gym or setting up a check-in with a friend. Join the millions of viewers on your favorite social media platform in push-up and plank challenges. Even Olympians are doing virtual training with their coaches, and athletic trainers across the country have pledged to help athletes in need.
Choose the right supplements.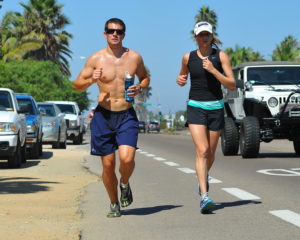 The supplement industry is seeing a surge in sales right now, not only in immunity, but in performance products as well. Many people are buying protein powders, adaptogens and nootropics to stay sharp and boost their body functions.
One nutrient that may be promising for athletes is nicotinamide riboside, or NR, a unique, thoroughly studied form of vitamin B3. It's considered a "precursor" to nicotinamide adenine dinucleotide, or NAD+, which exists in every cell in the body. Muscles, ligaments and tissues use NAD+ to help produce energy, and studies have shown that NAD+ helps maintain muscle function and supports muscle recovery after workouts.
When considering your vitamin options, maintain an open dialogue with your healthcare professional or athletic trainer about what supplements you are using or considering. Try to understand your nutritional needs and goals: there is no 'one size fits all' when it comes to which supplements to choose. Remember that not every supplement on the market is beneficial, but some certainly are. Check the labels and look up the products online to find the best fit for you.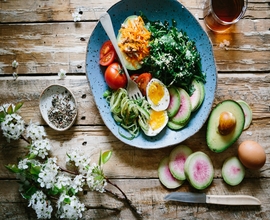 Though challenges may arrive when maintaining a consistent training program, it's certainly possible — and important — to create an adaptive routine. New habits and better nutrition could set you up for even better gains going forward. Try to see this as an opportunity to prepare for your next big chapter, so you'll be ready to return to the court, field, or gym, better than ever.
About Jennifer Cohen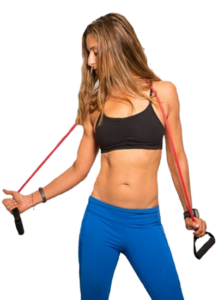 Jennifer Cohen is a Tru Niagen® user and an advisor to ChromaDex, the makers of Tru Niagen®. She is a Los Angeles-based trainer, fitness writer, and mother of two. A frequent feature in Cosmopolitan, People, and Women's Health magazines, she is an established authority in health and wellness. Jennifer works tirelessly to ignite passion for exercise. Her first book No Gym Required— Release Your Inner Rock Star (2019), inspired thousands with a simple, accessible home exercise journey. Jennifer's immersive approach to fitness urges client integration. In 2018, she released Badass Body Goals: The Booty Building and Waist Slimming Journal, a new approach to fitness writing that allows readers to track their experience as they train.
Jennifer launched her personal brand NGR – No Gym Required, and operated as the President and CEO until its sale in 2011. She also founded The Good Human Foundation, a 501c3 charity dedicated to the support of women's health non-profits. To learn more about Jennifer and her innovative approach to home fitness, visit her website https://jennifercohen.com/.