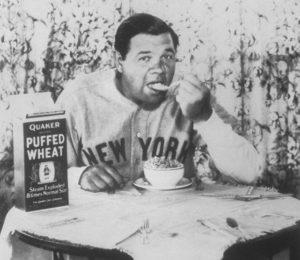 The connection between breakfast cereal and athletes goes back more than a century. Ty Cobb, probably the most famous athlete by the end of the first decade of the 1900s, endorsed Post Toasties as he was in the early stages of a run of 12 American League batting titles in 13 years. Yankees teammates Babe Ruth (Quaker Puffed Wheat, Wheaties) and Lou Gehrig (Wheaties, Huskies) later adorned boxes, even decades after their respective untimely deaths. Companies have tried to take advantage of the inseparable nexus ever since (remember Team Cheerios? Your dentist probably does).
But can a cereal known mostly for its high sugar content be the impetus for kids getting out from behind monitors and out onto playing fields? Kellogg's hopes that a cartoon Tiger can do what programs like former First Lady Michelle Obama's "Let's Move" tried to kick start a few years ago.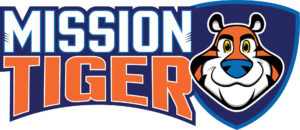 It's called "Mission Tiger," featuring a smiling Tony, fronttiger for Frosted Flakes. And while the delicious, sweetened flakes of corn aren't lauded for their nutritional value, the company hopes that the initiative can get middle school kids into sports. It started with a commitment earlier this month of up to $1 million to DonorsChoose.org, a nonprofit dedicated to raising awareness about projects from real coaches, teachers and administrators in need.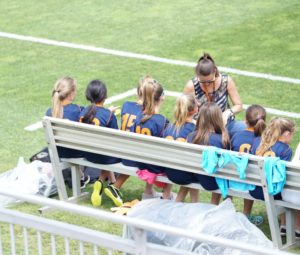 "Since 1952, Tony the Tiger and Frosted Flakes have fueled active kids," said Brant Wheaton (really!), Marketing Director of Kellogg U.S. Ready-To-Eat Cereal segment, in a statement announcing the program. "We realize the decline of middle school sports is a big problem facing kids today and we are committed to becoming a part of the solution because we see this problem not just as marketers, but as parents. Every kid should have a chance to be able to play like a Tiger."
NBA star Ben Simmons, the Australian import who was the top overall selection of the Philadelphia 76ers four drafts ago, is making a donation to Cooper's Poynt Family School in nearby Camden, N.J., an area that could dearly use the breakaway hoops and backboards, benches, scoreboard, uniforms and shoes that the gesture will provide.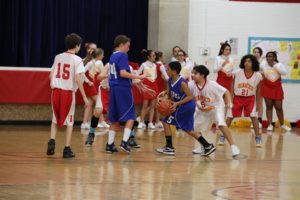 "The opportunity to be exposed to multiple sports at a young age not only solidified my passion for the game of basketball, but it also instilled the drive to work hard and compete — which ultimately allowed me to turn my passion into a professional career," said Simmons.
The donation amount is based on a commitment of $1 for purchases of Frosted Flakes with accompanying receipt upload. The minimum amount is $500,000, according to Kellogg's press materials.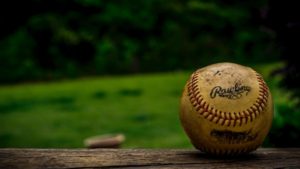 The food giant and DonorsChoose.org cited surveys which noted that 6 in 10 middle school teachers see their sports programs as underfunded, with 47% of cuts coming due to lack of funds, in targeting this group for Mission Tiger. They also note an Aspen Institute study from 2015 that found that physically active children score up to 40% higher on tests and 15% more likely to go to college.
The goals here are, as in many corporate social responsibility programs, noble ones. Just as long as one can get past the dichotomy of the purveyor of what some see as a risk factor in childhood obesity, working on giving schools the tools to get those kids out and moving.