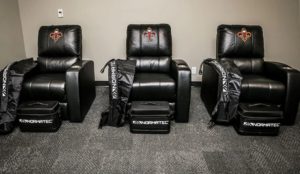 The New Orleans Pelicans, with one of the league's most exhilarating young players in Zion Williamson, young stars like Brandon Ingram and Lonzo Ball and veteran Jrue Holiday and a fan base hungry for a winner, are one of the NBA's rising squads. Already battling for a Western Conference playoff berth this year coming off a 33-49 season in 2018-19, the Alvin Gentry-led squad is clearly on the move with a bright future.
Back-to-back games in different cities are a way of life in the league. With that, and the grind of the 82-game regular season in mind, the franchise has also been on the cutting edge of helping to provide players with a growing technology to aid in recovery, the PULSE PRO 2.0 by NormaTec Recovery Systems. The Pelicans utilize NormaTec's lower body systems, which include leg and hip attachments, for the team to travel with, and four additional systems to be used exclusively in their Athletic Training Recovery Room.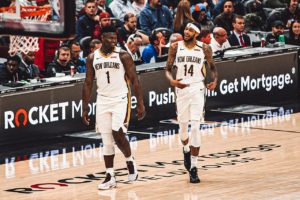 Aaron Nelson, New Orleans' VP of Player Care and Performance, notes that The PULSE 2.0 systems have been a strong addition to the team training staff's arsenal.
"We know how extremely important recovery is as it relates not only to getting an athlete back to baseline, but also its impact on player performance and injury prevention," said Nelson. "NormaTec helps give every one of our players the opportunity to keep their body performing at a high level by adequately recovering after every workout and game."
SportsMD spoke to Gilad Jacobs, CEO of NormaTec, for a more in-depth look at the technology and how it is being used across other sports and disciplines.
SportsMD: Describe the NormaTec PULSE product, its benefits and how it is best used by professional basketball players.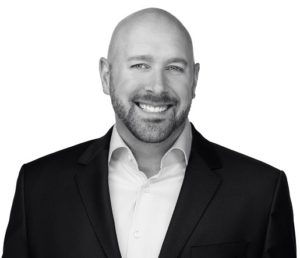 Gilad Jacobs: My mother, Laura F. Jacobs, a physician bioengineer (MD, PhD) created the technology behind NormaTec to help patients with circulatory conditions like lymphedema, venous ulcers, and other peripheral vascular disorders. The Via Series, our medical device, still helps thousands of patients each year.
Because our technology is so effective at increasing circulation, it's also very beneficial to athletes, which led to the development of the sports device and the current PULSE 2.0 Series.
NormaTec Recovery Systems use patented compression technology to increase circulation to the limbs, helping athletes to recover faster, with reduced pain and soreness. Studies also show that NormaTec boosts the pressure to pain threshold, reduces inflammation, clears lactate and metabolites, and increases range of motion.
We designed the NormaTec PULSE 2.0 Series to be used before and after exercise. Before exercise, the system helps athletes warm up, getting the blood flowing and acting as a high-tech massage to prime the body. Post workout, NormaTec acts as the ultimate recovery tool – helping the body to adapt and quickly recover from physical exertion.
Professional basketball players utilize NormaTec immediately following games and practices in their own training facilities, and travel with the systems to away games. Many also have personal systems to use at home for post-training recovery, and rest day recovery routines. The system is light and portable so athletes can conveniently pack their system and keep their training and recovery routines consistent even through a rigorous travel schedule (both in and out of basketball season.)
SMD: How often do the Pelicans players utilize the system, and what has been their feedback?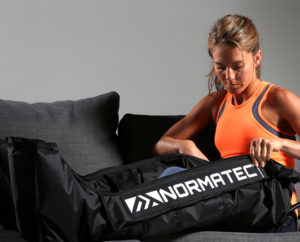 GJ: The Pelicans have been utilizing NormaTec's technology for years, and recently added more systems. NormaTec has become a critical part of their training protocols to optimize player performance and speed up the time to get back to full capacity in-between games.
SMD: In which other sports would the system be most valuable, and what modifications to the system that is in place with the Pelicans would make sense for those sports?
GJ: Today more than 97 percent of professional sports teams in the US have incorporated NormaTec recovery systems into their training protocols.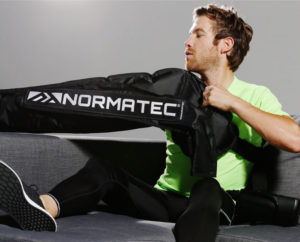 Our technology is relied upon across many individual and team sports, including triathletes, runners, cyclists, weightlifters and functional fitness athletes, football, soccer, basketball, baseball, and hockey teams, gymnasts, dancers, surfers, wrestlers, golfers, and many others currently utilize the system in their training.
Our systems are highly customizable to accommodate different athletes. Time and pressure settings can be adjusted to target certain areas of the body and account for individual needs. We offer standard, short, and tall sizes, as well as power widths, designed to fit athletes of all sizes. The PULSE 2.0 Series also allows the user to disable zones entirely and utilize the zone boost feature to give extra attention to specific areas. The PULSE PRO 2.0 also offers variety of preprogrammed and custom settings that are great for not only recovery, but specialized treatments and rehab as well.  Through the PULSE PRO's touchscreen display you can focus the massage pattern on your ankles, knees, quads, elbows, shoulders, or wherever else you need some extra attention.  This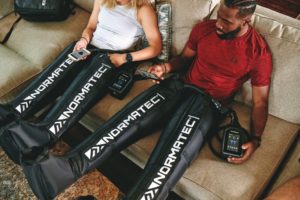 model offers very in-depth programming options that make it easy to tailor to whatever situation might arise from a recovery or rehab perspective. Because of these advanced customization options, the PULSE PRO 2.0 is a popular option with pro athletes and in professional settings like training facilities and PT and Chiro offices.
Jacobs also noted that a list of all of the individuals who use its technology would be very extensive,  but to give you an idea, NormaTec has partnerships with numerous teams across the NBA, NFL, MLB and NHL, Hockey Canada, UFC Performance Institute, UFC Gym, IRONMAN Triathlon and a long list of NCAA schools.