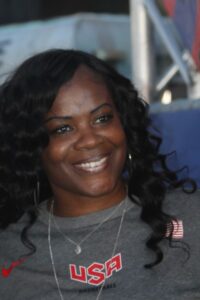 The National Basketball Retired Players Association (NBRPA) and Flexion Therapeutics Inc. today announced a new partnership to raise awareness of osteoarthritis-related knee pain and present ZILRETTA (triamcinolone acetonide extended-release injectable suspension) as an effective treatment option. The educational program tipped off with a virtual event featuring Sheryl Swoopes, basketball Hall of Famer and ZILRETTA patient, discussing how osteoarthritis (OA) of the knee has impacted her life and how ZILRETTA has helped with pain management. Swoopes is the first athlete from the WNBA to participate in the awareness program. The partnership with Swoopes complements Flexion's relationship with ZILRETTA Athlete Ambassadors, NFL Hall of Famer Rod Woodson and 1980 USA hockey team captain and gold medal winner Mike Eruzione.
"We are excited to partner with the NBRPA to raise awareness of knee OA and ZILRETTA, and we are truly honored to be working with Sheryl, a world-class athlete who continues to exemplify greatness well after the height of her career," said Michael Clayman, M.D., President and Chief Executive Officer of Flexion. "As one of the most exceptional women athletes of all time, a hall of famer, and three-time Olympic gold medalist, Sheryl knows about pushing the limits physically, and we are very pleased that she has finally found the much-needed relief from her OA knee pain with ZILRETTA."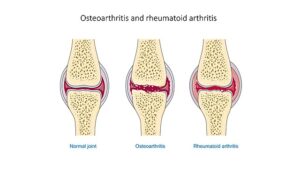 Swoopes, the first player to be signed in the WNBA, is a three-time WNBA MVP and was named one of the league's Top 15 Players of All Time at the 2011 WNBA All-Star Game. She won three Olympic gold medals and is one of 10 women's basketball players to have won an Olympic gold medal, an NCAA Championship and a WNBA title. She was elected to the Naismith Memorial Basketball Hall of Fame in 2016 and is an active leader in the NBRPA.
"The best partnerships are all about authenticity, and we found out through a survey of our membership that knee pain ranked among retired players' top ailments following their careers," said Scott Rochelle, NBRPA's Executive Director. "There is no better, more engaged advocate for those suffering OA knee pain and no stronger advocate to speak to the benefits of ZILRETTA than Sheryl. We look forward to growing this relationship in the coming months to be one of our most inclusive and informative to date."
Swoopes added, "I fully understand the way OA knee pain can impact your life in every aspect, not just physically but mentally. To be able to tell my story and share the results of what can be done with treatment with my colleagues, friends, former players and family is very important. This partnership will not only help many of the athletes who have played in the NBA and WNBA, but it will serve to raise awareness for thousands who may be suffering in silence."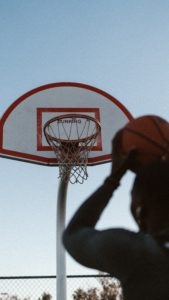 Swoopes was treated by Rabah Qadir, M.D., a fellowship-trained orthopedic surgeon at the Woodlands Sports Medicine Center and Chairman of Orthopedic Surgery at Memorial Hermann Woodlands Medical Center in the Houston area. Dr. Qadir said, "While Sheryl has enjoyed the career of an elite athlete, unfortunately, her experience with OA knee pain is far from unique. Knee injuries, especially cartilage and meniscus injuries, are common for basketball players and can lead to OA over time. After evaluating Sheryl and understanding her desire to stay active with a non-surgical treatment plan, ZILRETTA was an obvious choice to offer Sheryl the extended pain relief she needed."
More information on how to find a treating physician can be found at https://www.getthez.com or by calling 888-600-GETZ (4389).
The NBRPA represents over 1,000 former NBA and WNBA players, making it the largest agency of its kind in basketball. This has allowed for direct access to players for opportunities to educate other members and their treating physicians.