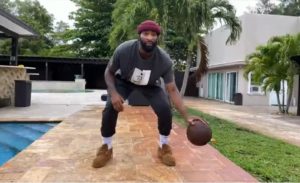 Unless you have a sibling with similar skills or are part of an individual sport like golf or tennis, you may be struggling to stay fit and active as a young person. The usual spring activities in team sports, from lacrosse to softball and baseball, are pretty much non existent still in most of North America, and the access to coaches and trainers on the elite level with any consistency has also been a challenge.
One of the answers has been cloud based technology that brings fitness tailored to youth players into the home, and this week the NBA Players Association launched an extension of their youth sports initiatives to get more kids involved; and involved with some of the elite coaches and players and trainers associated with professional basketball. The program, hosted by fast-rising fitness technology platform Famer, is called NBPA Training Ground and is an extension of the youth skills and conditioning business the NBAPA continues to grow to get kids active and involved, pandemic or not.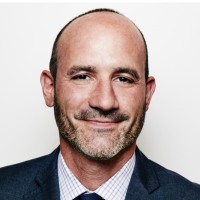 We asked Dan Gladstone, SVP of Grassroots Basketball & Business Development for THINK450, the for-profit arm of the NBPA to explain how a "union" has developed and grown the ability to help engage, train and assist kids of all ages in healthy lifestyles tied to hoops.
How has the camp business grown for NBPA during your time?
Since joining the NBPA in 2016, we have built a new training business for the Players to provide direct impact to the lives of youth within the grassroots community through basketball instruction and life skill education programs.
We have built a business model that focuses on connecting our NBPA members directly with youth through live events at our NBPA Training Facility throughout the winter months and at Camps during the summer. Over the last few years, our NBPA youth camps and training clinics have given us the opportunity to form lasting bonds with the grassroots basketball community in major cities like New York (at our facility and Basketball City) and Los Angeles (Mamba Sports Academy / Open Gym Premier) reaching thousands of youth with over 50 current NBPA members, former NBA players as well as top skills trainers and grassroots coaches participating. Our brand and marketing partners on these programs have included Five-Star Basketball, Champion, Spalding, Hospital for Special Surgery and NBA2K.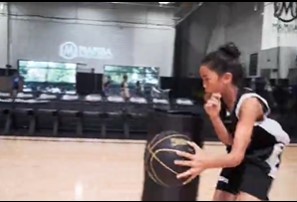 Is the program year round? What are some of the events your group has helped grow?
Yes, as mentioned above the NBPA Training Clinics in the fall/winter/spring months at our NYC facility and NBPA Summer Basketball Camps in the summer.
We partnered with the historic Five-Star Basketball Camp to bring back and relaunch that program on behalf of NBPA Members now participating and reintroduced the camp as the NBPA x Five-Star Basketball Camp this past summer in NYC at Basketball City, and for the first time made it a coed program.
We have plans to continue working with Five-Star to grow that program for higher level athletes, with both live and virtual training, in addition to the introductory NBPA Summer Basketball Camps that are suited for beginners and athletes of all skill levels.
Youth sports are in a bit of unchartered waters these days, how does this partnership help you engage with existing young people?
With recreational sports participation and the live events businesses being temporarily halted, we have been innovating and building a new online strategy where virtual grassroots programs will enhance, and temporarily replace, live experiences. These virtual programs are all designed to drive youth basketball engagement, support NBPA Members with authentic participation opportunities and provide a positive impact for the lives of youth and their families through the creation of a new NBPA online community.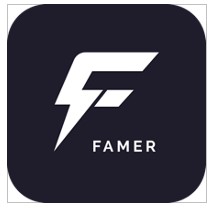 NBPA Training Ground features custom short-form, actionable and personal mobile videos that feature drills and skill training as well as strength and conditioning workouts, life skills segments including mental wellness and preparedness and health resources for youth.  Youth players will also be able to upload their own videos on the interactive platform and receive direct feedback from the best players and trainers in the world.
What is the new audience this will bring? How does this change the youth sports engagement level for the PA?
This new program enables us to stay connected to the kids who have participated in our existing camps/clinics but also grow our following to a much larger audience without any regional concerns. Now we can reach kids across the US and connect them with our members, all from the comfort of their own home training environments.
This program is tailored to youth who are serious about improving their skill development and who seek the resources NBPA members and our grassroots coaches can provide to help young athletes continue to develop their game, even if they cannot attend a live experience or train with us in person for the immediate time being.
This new NBPA platform is a great example of how to bring curated communication and training from the world's best athletes, our members, and their trainers, directly to kids via their mobile phones. This platform will reach a new audience first across the US but then will continue to expand to a larger audience when we launch worldwide in September.
People might think of the NBPA as just a union for pro athletes; how does your work with young people help them engage in healthy lifestyles as well?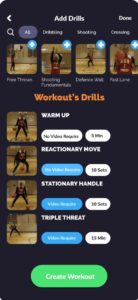 The National Basketball Players Association's grassroots program consists of innovative, live and online basketball and life skill development experiences, designed for youth to learn, have fun, and maximize their potential, both on and off the court.
With a new emphasis on virtual engagement, our priority will continue to be providing support for grassroots players and positively impacting the lives of youth and their families through the creation of our new NBPA online community. NBPA grassroots will help kids at every skill level stay active and connected through training programs and online experiences that feature instruction from NBPA Members, skill trainers, and top coaches from around the world.
Our new online community includes the NBPA Training Ground platform powered by Famer, but also the creation of a new NBPA digital hub including a fan engagement youth basketball blog on our home page and a newsletter.  In addition to training curriculum, these new tools will provide positive resources for youth both on and off the court, tapping into the NBPA Grassroots Basketball, Mental Wellness and Medical programs to provide tips and guidance to help improve the lives of our grassroots families.
Where would you like to see this program in a year in terms of engagement, but also health and wellness for young athletes?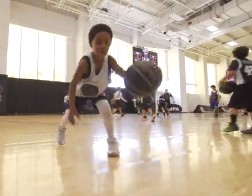 Through a continued emphasis on innovative, live and online basketball and life skill development experiences, we would like to see many thousands of participants benefiting from their time spent with our new NBPA online community that includes the NBPA Training Ground program.
Our goal is to continue to build programs and touchpoints that enable NBPA Members, and the brands we partner with, to interact and provide a positive impact through authentic basketball training, curated curriculum and health and wellness coaching we provide to benefit the lives of others.