Best ACL Knee Braces
Knee injuries represent the most common problem facing the sports medicine community.  A tear to the anterior cruciate ligament, typically referred to as an ACL tear, is a common knee injury and according to the American Orthopaedic Society for Sports Medicine there are between 100,000 and 250,000 ACL injuries annually in the U.S. Thus, prevention, treatment, and rehabilitation of these injuries are important to both the athlete and the treating physician. Surgery is often a viable option for ACL tears; however, most common knee injuries are treated conservatively with rest, therapy, and bracing. Different braces serve different functions. The American Academy of Orthopaedic Surgeons (AAOS) has defined three categories of knee braces:
Rehabilitative braces—postoperative (after surgery) braces designed to allow protected range of motion
Functional braces—provide stability to the unstable knee (after injury) and are designed to substitute for damaged ligaments. For example, a patient who sustains a torn ACL may be offered a knee brace to wear in efforts to allow certain activities without surgery.
Prophylactic braces—prevent injury to a normal knee and are worn by athletes who participate in some high-risk sports in an effort to minimize their risk of sustaining a knee injury.
Other Considerations:
Get your Doctor's or Physical Therapist opinion before committing to a brace.
Under-sleeve Knee Brace Sock:  Help to improve comfort and protect your skin from chafing. Also, it's a great way to keep your leg and knee warmer during cooler months while helping to control moisture during warmer times. Consider buying a pair of these so you can wash one while you wear the other.
Knee Ice Wrap:  Cold therapy is ideally suited for postoperative treatment as well as rehabilitation from sprains and strains and consider a that last for extended periods of time.
Best knee brace for postoperative rehabilitation: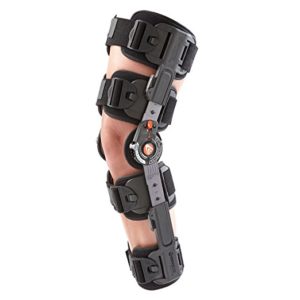 The Post-Op knee brace delivers comfort, simplicity, and support during post-operative knee rehabilitation. The brace is designed to provide protected, controlled range-of-motion (ROM) for patients recovering from knee surgery or those who have knee injuries or instabilities.
Positive attributes:
Wide range of injury use including ACL, PCL, MCL, LCL repairs/injuries, tibial plateau fractures, osteochondral repairs, meniscal repairs, patella tendon repairs and sprains/strains of the knee
It has an easy to use ROM hinge which controls and limits knee flexion and extension
Easy to use with quick clip buckles that allow you to easily put on or remove brace
Highlights of what customers are saying in reviews and social media:
"I could wear it with pants or on my bare skin with shorts or a skirt"
"Easy to adjust and lock and unlock the hinges"
"Almost noise free which helps a lot when you are resting and don't want to disturb others"
"Buying it on  or other online retailers is cheaper than buying it through my doctor who wanted to charge me $1,000 for the exact same product"
Highlights of negative comments from customers in reviews and social media:
"Constantly sliding down my leg especially when it gets hot and my legs sweats at contact points"
"Connection points wear out over time"
Product summary and patient video:
Best pick for functional knee brace: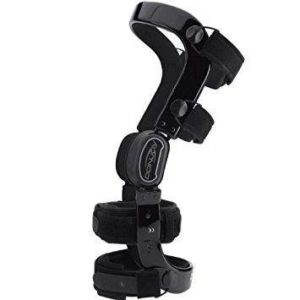 When you want the best and have the money ($900), the  is our top pick and with over 1 million sold, this product has received great industry and customer reviews.  This brace is for moderate-to-severe ACL, PCL, MCL and LCL instabilities. It has a carbon-composite design that provides protection against injury during cutting, pivoting and hyperextension movements. The Donjoy Defiance knee brace is 18 ounces so one of the lightest braces around.  
Positive attributes:
For extreme sports, water sports, contact and non-contact sports

Lifetime warranty on the frame and hinges, and a 6 month warranty on the softgoods/straps. 

Carbon-fiber so very light weight
Non corrosive parts for salt water use
Available in more than 40 frame colors and graphics
Highlights on what customers are saying in product reviews and social media:
 "It's comfortable, very light weight and I feel more confident outside when I wear it"
"It's a bit pricey, but worth every penny- if you don't want to re-injure yourself"
"Knee sleeve is a must as the top strap tends to chafe"
"I've had an original Defiance since a 1992 ACL reconstruction. After nearly 1000 days on the slopes over the years, the brace remains the mainstay of my ski gear"
Some negative comments from customers in product reviews and social media (very few negative reviews)
"Do your own knee measuring and buy online to save yourself a few hundred dollars"
"The only downside to this brace is it tends to squeak and make noise"
Defiance Custom Knee Brace product video:
Best pick for prophylactic knee brace: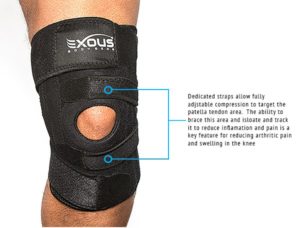 The EXOUS Knee Brace is suitable for a range of knee problems; from mild knee sprains, to injury recovery.  The feature set of this brace is designed to eliminate common complaints such as: slipping down, irritation, and quite simply not working enough to provide 'functional support'.  What really drew our attention is they have over 1100 5 star reviews across amazon.com.
Positive attributes:
Suitable for range of knee problems from mild knee sprains to prevention and injury recovery
4-way strap system gives great support to the knee and keeps stationary
Will not slip even on long runs
Skin friendly lined inside with jacquard lycra for great wearability all day
Price is affordable at $25
What customers are saying in product reviews and social media:
"This brace is very affordable and fraction of price than popular similar neoprene style"
"Both of my knees had ACL reconstruction & 1 meniscus surgeries, so I have 4 prescription braces & bought doz of light sleeves & neoprene braces, this one I like the most because of its 4 straps and comfort"
"I wear these all day on both knees and they're comfortable and supportive"
Some negative comments from customers in product reviews and social media
"Hand wash only. After one wash cycle and zero dryer cycles the adhesion quality went bad."
Product summary video:
Virtual Care from Sports Doctors and Specialists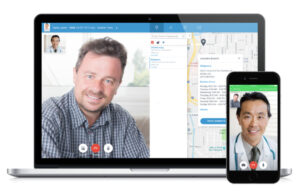 SportsMD offers Virtual Care and Second Opinion Services.  It allows you to quickly and conveniently speak with a sports doctor or specialist and have an effective alternative to emergency room, urgent care, or waiting for a doctors appointment.  You can get Virtual Care from your home or anywhere via phone or video chat.