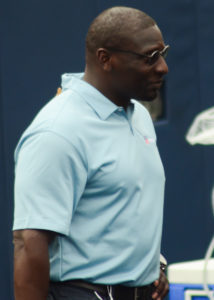 Solomon Wilcots, former NFL player and current broadcaster, is heading up an alliance of sports figures and life science industry leaders called "Stay Safe. Stay Together. Stay Healthy," a social media campaign to encourage individuals to reconnect, rebuild and strengthen personal relationships despite the stay-at-home orders in place because of the COVID-19 pandemic. Announced last week, the initiative is in partnership with Russo Partners' Sports-Health Alliance.
Wilcots said, "When we created the Sports-Health Alliance five years ago, we knew that we could bring together professional athletes and healthcare executives who share the same passion for a particular cause. Over the years this work has varied from tackling Alzheimer's developments to addressing debilitating conditions such as osteoarthritis. With the current battle against COVID-19, it was a natural opportunity to ask our family members in sports and business to lend their voices to a campaign. The participants jumped at this opportunity and want to continue to lend their assistance to efforts going forward."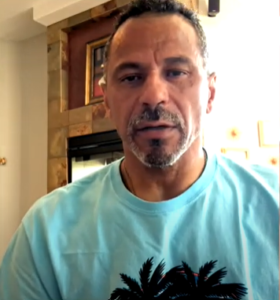 The "Stay Safe. Stay Together. Stay Healthy." team asks that individuals view the public service announcement and share it on their own social media channels using the hashtag #SportsHealthAlliance. Russo Partners' Sports-Health Alliance will introduce additional social media content throughout May as part of the campaign.
In addition to Wilcots, sports stars participating include NFL Hall of Famer Rod Woodson, baseball's Chris Dickerson and Matt Bowman, and former NFL player Merril Hoge.
"This campaign is the product of members of our extensive sports and healthcare business network coming together quickly to use their combined influence to help the general public during this difficult time," added Tony Russo, Ph.D., chairman and CEO of Russo Partners.