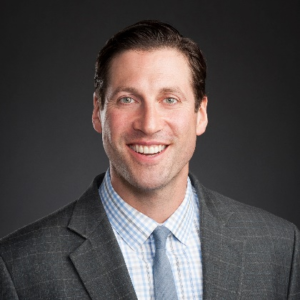 by Dr. Benjamin Domb, M.D., Founder, Medical Director & Orthopedic Surgeon at The American Hip Institute & Orthopedic Specialists, special to SportsMD.com
Disclaimer: The situation surrounding COVID-19 is rapidly evolving. Please reference resources such as Centers for Disease Control and Prevention (CDC) for the most up-to-date guidelines involving fitness, best practices, and more.
The COVID-19 pandemic continues to transform nearly all aspects of our lives. For athletes of every age and level, there are minor and major changes that will become the norm in the months and years ahead – everything from the day-to-day adjustments you've made to your training and conditioning schedule, to what you can expect as a patient awaiting a career-saving surgery or your recovery from a sports-related injury.
As society shifts from survival mode to the new normal, athletes must do the work to adjust to changes in their routine in order to stay at the top of their game.
As the patient experience changes in a COVID-19 world, the following are three major considerations for athletes:
At-Home Injuries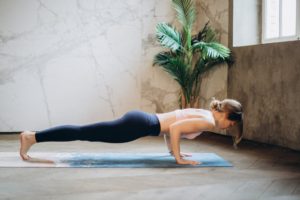 COVID-19 has forced many athletes to take their training and day-to-day workouts to their homes. From students to professional athletes, many cannot go to the gym or participate in group practices, which can delay progress at best and cause serious injuries at worst.
While facilities start to open and gatherings begin to commence, many will keep a part, if not all, of their fitness and training routines at home due to personal preference or team protocol. Whether it's due to less-sophisticated at-home equipment or the absence of a team member spotting you as you work through your training, athletes face a heightened risk for at-home injuries in the time of COVID-19.
Delayed Surgeries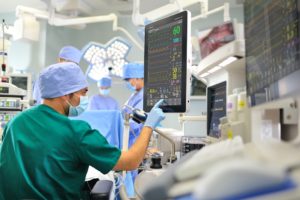 Minor injuries that were deemed "elective" over the past months may now be exacerbated. This could cause a higher risk for further injury, longer recovery times, and an overall larger impact on an athlete's abilities or career.
With the backlog of surgeries, medical professionals are prioritizing the most urgent patients. Athletes experiencing new or prolonged injuries should consult with their doctors and determine if they need immediate attention as further delay will have continued negative impact. Getting the necessary medical attention will support an athlete's recovery journey to help get them back in the game – whenever their training or season resumes.
Telemedicine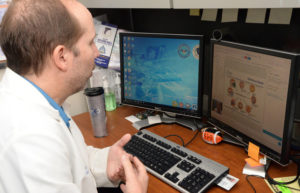 At the beginning of the pandemic, telemedicine options were a great way to bridge the gap in treatment until we returned "back to normal." Flash forward to today, telemedicine is now a preferred option for many rather than just a mandatory one.
There is a new normal which will more heavily rely on telemedicine as a cornerstone of regular care, as opposed to a last resort. Athletes have had many reasons to use telemedicine to get them through the COVID-19 pandemic, and it will remain a convenient appointment option throughout their long-term healthcare to ensure that they are able to compete at their highest level.
The lingering effects of the COVID-19 pandemic can be hard to navigate. If you are experiencing joint pain or injury, or are interested in booking a consultation, visit our website or contact us with your questions or concerns.
Dr. Benjamin Domb, M.D., Founder, Medical Director & Orthopedic Surgeon at American Hip Institute & Orthopedic Specialists, is on a mission to cure hip pain by pioneering the most advanced, comprehensive and non-invasive medical solutions. Based in Chicago, AHI offers a range of cutting-edge techniques in Hip Arthroscopy, Robotics, Resurfacing, and Regenerative Medicine. For more information or to schedule a consultation with Dr. Domb at American Hip Institute & Orthopedic Specialists, visit: www.americanhipinstitute.com.