by Dr. Benjamin Domb, M.D., Founder, Medical Director & Orthopedic Surgeon at American Hip Institute & Orthopedic Specialists, special to SportsMD.com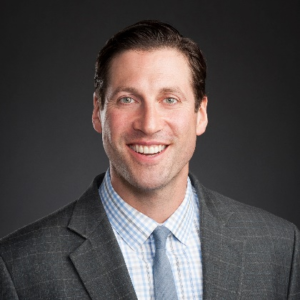 Disclaimer: The situation surrounding COVID-19 is rapidly evolving. Please reference resources such as Centers for Disease Control and Prevention (CDC) for the most up-to-date guidelines involving fitness best practices and more.
With the current climate surrounding COVID-19, many gyms and workout studios are closed until further notice. This is leaving many people wondering how to stay active and fit during this time of social distancing.
While spinning, yoga and other group exercises may be out of the question, running solo, or with a group of less than 10 people – even outside – is still an option that is compliant with current CDC guidelines (as of March 17, 2020). It does not require equipment and allows you to easily stay at least 6 feet apart from others, as recommended.
Not to mention, it is currently of the utmost importance to maintain your health and bolster your immune system. Running is an extremely effective cardio workout with seemingly endless health benefits. "Runner's high" aside, it's also no secret that running is a high-impact activity that puts stress on weight bearing joints like the hip. In certain cases, runners can experience hip injuries and pain that are a direct result of their favorite workout – and now is not the time to risk injuring your hip.
In our experience at American Hip Institute treating hundreds of runners, hip injuries most commonly result from overtraining. When the muscles around the hip become overly tired, running form starts to break down. That's when a hip injury such as a torn labrum, a tear of the cartilage rim on the edge of the hip socket, can occur.
However, the right running habits, training and prep can reduce your risk of life-altering hip injuries like a labral tear. One practice that many runners may not have considered including in their routine to avoid overtraining is running in the cold.
Many runners are left under the impression that running in colder temperatures is harmful to the body. In colder climates like Chicago with long winters and chilly springs, many runners would typically turn to indoor facilities or the comfort of their home gym to keep up with their marathon training schedule.
With public gym and fitness facility closures, it's time to rethink this commonly held belief. The fact is, running outside in colder temperatures has many benefits over warmer months, especially when it comes to the impact on your hips. Have you ever wondered why many major marathons are held in cooler months like September and October?
You just need to make sure daily mobility practices (and warm clothes!) are part of your routine – and that you stick to temperatures above 25 degrees.
Below are some specific reasons running in the cold is good for your hips, and how to properly prepare before you step outside to take your first stride.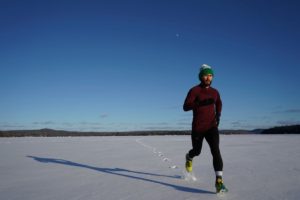 Running in The Cold Reduces Stress on the Body
Contrary to popular belief, running in cold weather improves performance. Studies have shown that cold weather training reduces stress on the body. It also aids in quicker recovery time and reduced inflation.
In short, less stress means less strain on your hips, as well as other joints like the knee and ankle. Lessening the physical impact of your runs to avoid feelings of instability and weakness can even help shave time off your personal best and contribute to your longevity as a runner.
Cold Weather Running Means Lower Dehydration Levels
What runner hasn't ended a summer run drenched in sweat, chugging water? Warm weather running naturally comes with an increased risk for dehydration, which can cause problems like muscle cramping that might lead to hip injury.
Alternatively, running in colder temperatures allows the body to maintain a steadier heart rate, reducing the need for as much water in order to stay properly hydrated. But, while you're less likely to experience dehydration, don't let that stop you from drinking enough water.
Before You Begin: Prep Properly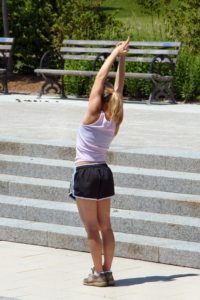 While there are many benefits of running during colder months, runners still need to be aptly prepared. Take extra care to stretch, as it may take slightly longer to warm up your muscles in lower temperatures. These stretches are a good place to start – remember, core strength is the protector of the hip; resistance training for the gluteal muscles and abdominals will help protect the hip from injury.
And of course, dress for the weather! There's plenty of athletic gear out there that is perfect for running in the cold to keep your body (and hips) warm.
Amidst all the uncertainty surrounding COVID-19, take solace in your chance to get out in to the brisk, fresh air – and do your hips a favor in the process.
Dr. Benjamin Domb, M.D., Founder, Medical Director & Orthopedic Surgeon at  American Hip Institute & Orthopedic Specialists, is on a mission to cure hip pain by pioneering the most advanced, comprehensive and non-invasive medical solutions. Based in Chicago, AHI offers a range of cutting-edge techniques in Hip Arthroscopy, Robotics, Resurfacing, and Regenerative Medicine. For more information or to schedule a consultation with Dr. Domb at American Hip Institute & Orthopedic Specialists, visit: www.americanhipinstitute.com.