by Dr. Benjamin Domb, M.D., Founder, Medical Director & Orthopedic Surgeon at The American Hip Institute & Orthopedic Specialists, special to SportsMD.com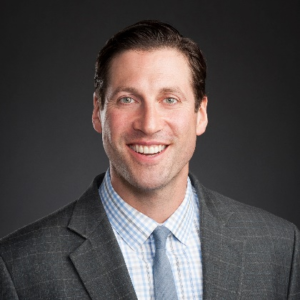 One huge consideration when an athlete undergoes surgery is recovery time. How long will it take after surgery to get back on their feet and, ultimately, back in the game?
COVID-19 has caused many unprecedented roadblocks for patients, both in terms of receiving surgery and the road to recovery. From elective surgery bans to an increase in safety measures and mandatory coronavirus testing, the process for athletes to promptly take care of injuries and get back in shape for the season has been greatly impacted.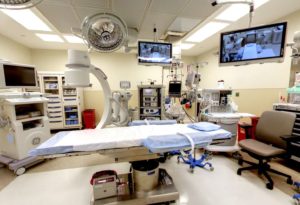 One thing the pandemic has made clear is the benefit of ambulatory surgery centers (ASCs). Physically separate from hospitals, ASCs were designed to minimize exposure and infection risk for patients, even before COVID-19 reshaped our world. The environment in an ASC can be better controlled by doctors and nursing staff to facilitate a recovery after surgery that is quick and free of complications.
If you are an athlete and a surgery is in your future, should you choose an ASC instead of a hospital? You should ultimately make the decision with your doctor, but here are a few benefits to consider and bring up during your next visit:
Size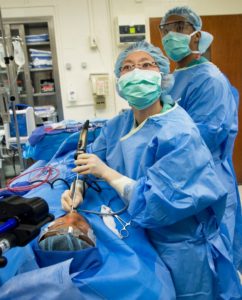 An ASC is much smaller than a hospital, meaning fewer people are going in and out of the facility. This includes fewer staff and patients, none of whom are staying at the facility long-term for treatment, unlike in a hospital setting. In today's COVID-19 climate, minimizing the number of people you interact with — whether it be during your daily workout routine or a crucial medical procedure — is optimal simply because it decreases your risk of contracting coronavirus.
Specialty
ASCs are often dedicated to specific specialties, which reduces the risk of cross-contamination with medical equipment. For example, at American Hip Institute & Orthopedic Specialists (AHI), we perform many of our surgeries at an ASC that is dedicated to orthopedics. Therefore, equipment is used for orthopedic procedures only and will not have been used to treat any other medical ailment. Beyond equipment, no patient at the ASC will be there for treatment for anything other than what you are there for. In the case of AHI, that is an orthopedic-specific procedure.
Infection Rate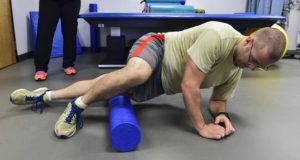 Up to 1-2% of patients undergoing a hip replacement in a hospital setting will develop an infection in their hip after surgery; in an ASC, this risk is much lower. Data we have collected at AHI suggests that when a patient undergoes an outpatient hip replacement at an ASC, the risk of postoperative infection can drop to as low as 0.1% — a 20-fold reduction.
All three of these benefits add up to one thing — the potential for a quicker recovery. While every patient wants to minimize their recovery time, it is especially important for athletes, who cannot afford to lose crucial training time or miss a season.
If you are experiencing joint pain or injury, think you might need surgery now or in the future, or are interested in booking a consultation, visit our website or contact us with your questions or concerns.
Dr. Benjamin Domb, M.D., Founder, Medical Director & Orthopedic Surgeon at  American Hip Institute & Orthopedic Specialists, is on a mission to cure hip pain by pioneering the most advanced, comprehensive and non-invasive medical solutions. Based in Chicago, AHI offers a range of cutting-edge techniques in Hip Arthroscopy, Robotics, Resurfacing, and Regenerative Medicine. For more information or to schedule a consultation with Dr. Domb at American Hip Institute & Orthopedic Specialists, visit: www.americanhipinstitute.com.