by Dr. Benjamin Domb, M.D., Founder, Medical Director & Orthopedic Surgeon at The American Hip Institute & Orthopedic Specialists, special to SportsMD.com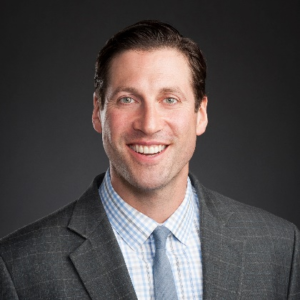 Avoiding injury in athletics is nearly impossible, whether you are playing at a professional level or training for a marathon for the first time.
Those who have suffered from sports-related injuries already know the long-term benefits surgery can have on their recovery. Thanks to the growing implementation of artificial intelligence (AI) and robotics in sports medicine, surgical procedures are becoming more minimally invasive, precise and personalized, resulting in more short-term benefits, too. This includes shortened recovery time, allowing many athletes to get back in the game faster than ever.
Looking to the future, AI and robotics are on track to change sports medicine, and the lives of athletes who experience common injuries, for the better.
The AI and Robotics Market Outlook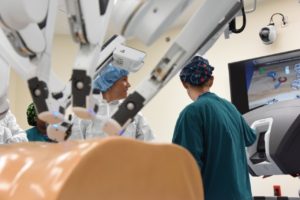 According to Grand View Research, AI is rapidly becoming one of the most dynamic new fields in technology, and as a market is expected to reach $390.9 billion by 2025. The Medical Robot market is growing alongside AI, driven in large part by increased demand for accurate, minimally invasive laparoscopic surgical procedures, according to Medical Gadget.
In orthopedics specifically, AI and robotics have been used in total joint replacement procedures with excellent results.
Minimally Invasive Procedures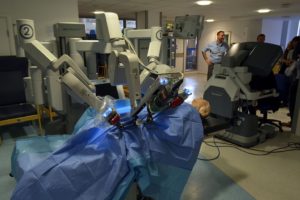 Robotics has enabled surgeons to be more precise, less invasive and more-patient specific. For instance, in robotic-assisted joint replacement, the procedure is planned using a 3D virtual model of the patient's own anatomy, producing a hip replacement that feels and functions like a normal hip.
At the American Hip Institute (AHI), we have published multiples studies on the outcomes of our robotic technique, showing as much as a 94% reduction in inaccuracies, which may decrease the risk of leg length discrepancies, dislocations and other complications.
Shorter Recovery Time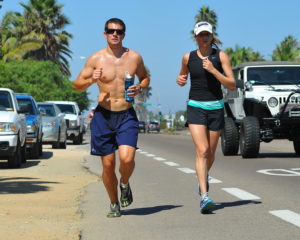 With the introduction of minimally invasive surgical procedures associated with AI and robotics, athletes are almost guaranteed faster recovery time. As a result, fewer athletes may be permanently sidelined by injuries, elongating their careers or ability to participate in their favorite sport or activity.
At AHI, we have found that the implementation of robotics more than doubles the likelihood of a hip replacement feeling like a patient's native hip. This is a welcome improvement for all patients, especially athletes who rely on their hips to remain active and agile.
Advanced Technology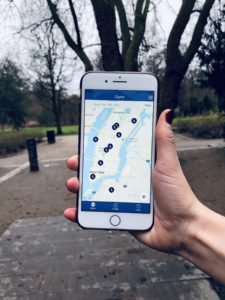 Not only are AI and robotics themselves a sophisticated realm of technology, but they help spurn the advancement of further technological tools that can enhance patients' care and recovery. For example, at AHI, we have created an AI-powered algorithm that enables us to determine the best course of care for an individual patient.
Previously, surgeons had to base their practice on evidence from outside institutions and drew conclusions based on other doctors' patients in order to counsel their own. This new algorithm is based on our own surgical outcomes data, preventing the need to do this. Now, we can input patient-specific information into our AI-based algorithm to determine the best treatment options for the patient and their associated success rates.
In the age of self-driving cars and virtual home assistants, it's no surprise that this level of technology has found its place in medicine – particularly sports medicine. In years to come, AI and robotics will likely become more simplified and ideally accessible to even more patients across the country.
Dr. Benjamin Domb, M.D., Founder, Medical Director & Orthopedic Surgeon at American Hip Institute & Orthopedic Specialists, is on a mission to cure hip pain by pioneering the most advanced, comprehensive and non-invasive medical solutions. Based in Chicago, AHI offers a range of cutting-edge techniques in Hip Arthroscopy, Robotics, Resurfacing, and Regenerative Medicine. For more information or to schedule a consultation with Dr. Domb at American Hip Institute & Orthopedic Specialists, visit: www.americanhipinstitute.com.