by Dr. Benjamin Domb, M.D., Founder, Medical Director & Orthopedic Surgeon at The American Hip Institute & Orthopedic Specialists, special to SportsMD.com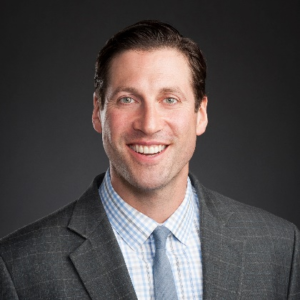 Disclaimer: The situation surrounding COVID-19 is rapidly evolving. Please reference resources such as Centers for Disease Control and Prevention (CDC) for the most up-to-date guidelines involving fitness, best practices, and more.
COVID-19 has caused extreme uncertainty, not just surrounding day-to-day routines but also long-term medical care. Although, as medical professionals, we are rightly focusing on the virus and its impact, we are also concerned about the health of other patients who might be suffering through sports injuries and other conditions that are now being put on the back burner.
When social distancing and shelter-in-place orders prevent athletes from getting elective surgeries and keeping in-person appointments, it could lead to serious and potentially fatal setbacks on their road to recovery. Blood clots, further injury, and over-reliance on opioids for pain management are just a few of the issues that can arise when surgeries, treatments, or care are put on hold.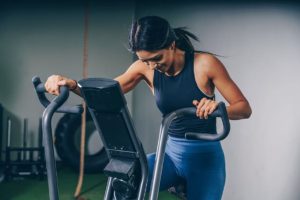 Whether a professional or a student athlete, a marathon runner or a generally active adult, prioritizing health and wellness is crucial for those experiencing joint or muscle pain, recovering from surgery or waiting for their cancelled procedure to be rescheduled. Luckily, modern technology makes it possible – and easy – to consult with physicians to discuss best practices and assess whether immediate treatment is needed while staying at home.
For those intimidated by telemedicine and connecting with doctors virtually, don't worry – there are tips that patients can follow to make sure they are getting the most out of their virtual healthcare.
The Right Technology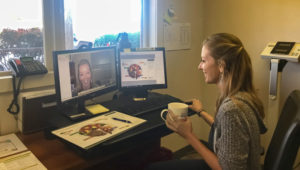 Start by ensuring you have the tools of the trade. You can participate in your virtual exam though a laptop, tablet, or smartphone, as long as you have a quality webcam and secure, high-quality internet service.
Test out your technology with a friend or family member ahead of time to ensure that you can be seen and heard clearly.
Environment is Everything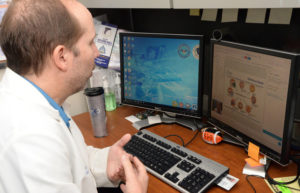 As an athlete, you know how much space you need to move and stretch – start here when finding the perfect place to conduct your virtual appointment. You'll need enough space so that your doctor can adequately assess your gait and the range of motion of your hips, shoulders, or knees.
Not only should your space be large enough, but it should also be quiet, well-lit, and distraction-free for your virtual appointment to be calm and private.
Come Prepared
Make sure your doctor has received your completed intake forms, assessment forms, pre-consultation consents, and previous imagery before your virtual appointment date. Your doctor will want to review these ahead of time to ensure your appointment is beneficial and results oriented.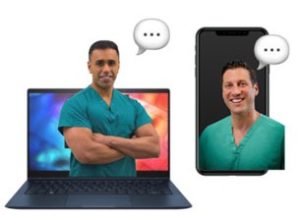 If you have any questions or concerns for your doctor, it's best to write them down beforehand so you don't miss anything – and can get answers live, if possible, when you have their full attention.
Staying home can be hard for any athlete, especially if you are experiencing pain in any form or are recovering from an injury or surgery. If you need guidance about an upcoming telemedicine appointment or are interested in booking a consultation, visit our website or contact us with your questions or concerns.
Dr. Benjamin Domb, M.D., Founder, Medical Director & Orthopedic Surgeon at  American Hip Institute & Orthopedic Specialists, is on a mission to cure hip pain by pioneering the most advanced, comprehensive and non-invasive medical solutions. Based in Chicago, AHI offers a range of cutting-edge techniques in Hip Arthroscopy, Robotics, Resurfacing, and Regenerative Medicine. For more information or to schedule a consultation with Dr. Domb at American Hip Institute & Orthopedic Specialists, visit: www.americanhipinstitute.com.