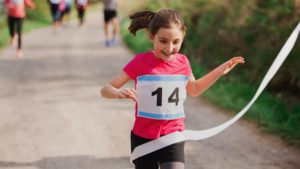 Running a 5K is an achievable goal for most adults in relatively good health. More than a "fun run," it takes preparation and even some training to complete by running the entire way without walking. Events such as charity runs, corporate challenges and the like often have that distance, or something close to it, as an option.
But what about kids? Five kilometers can seem like a daunting task, but by mapping out a plan, that accomplishment can be within reach for youths who enjoy running, or those just getting into it.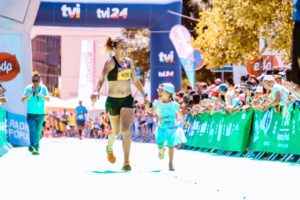 This Saturday marks the 12th annual Rotary Santa Run in Arlington Heights, Ill., a Chicago suburb. Kids are the focus, with a Reindeer Run, 1-mile and 5K as choices, kids can get involved and active at any level. The Arlington Heights Rotary Club, organizers of the event, have put together a few tips to help prepare kids for running, applicable to the 5K as well as other distances.
Document Your Strategy: Write down your plan of action in a notebook. Involve your child in the planning process by having them share suggestions. List daily goals such as adding longer distances to training runs. Leave room at the end of the run to record distances and times when you practice. Always celebrate success and coach through failures.

Unsplash/Niko Lienata

Buy good shoes: You should always outfit your child in shoes specifically constructed for running to guard against injury and help with performance. Take new runners to a sporting goods or athletic shoe store to have their feet measured by a knowledgeable sales person who will take into account arch height and foot width when making purchase recommendations.

Don't Overtrain: Run with your child every other day. The day off in between is necessary for rest and recovery. Work on strength training during off days by performing crunches, squats, pushups and pull-ups. Do these exercises with your child to help keep them motivated.

credit: Rotary Santa Run

Hydrate: Take plenty of water with you for runs. Hydration is important for energy and endurance. Encourage your child to drink frequently before and during runs — and even more after finishing practice.

Participate: Run with your children to show them you are invested in their pursuit. Model good running form and keep a positive attitude so they will do the same.