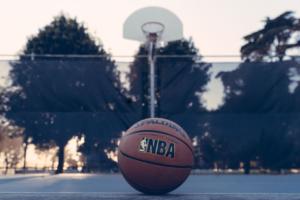 Mental health—in all aspects of life—is gaining more attention, albeit perhaps too slowly. In sports, for decades it has been an almost taboo topic, with players encouraged to "tough it out" or otherwise ignore symptoms of depression and other maladies. And though some progress is being made, check Twitter responses and article comments to see just how far we have to go.
Two basketball leagues, the NBA and upstart BIG3, took steps to address mental health with policies designed to help its athletes and remove stigmas. Complex and The Athletic (sub.) have reported on the NBA's initiatives, indicating that the league will be introducing the measures in September at its mental health and wellness meeting in Chicago. And the BIG3, the 3-on-3 league that features mostly former NBA and international stars, formally announced its policy last week.
Per a memo obtained by The Athletic, key points of the NBA plan include making health professionals and licensed psychiatrists available and enacting plans for emergencies and communicating each team's practices with confidentiality remaining intact.
The BIG3 noted seven key points in its policy, including:
Pixabay/John Hain

Recognizing that the demands of professional athletes can take a unique toll on them.

Viewing health as a "comprehensive model of mind, body and spirit."
Understanding that mental health should not be hidden nor treated different from other conditions.
Supporting players who speak out publicly about mental health struggles or issues.
Acknowledging that a culture of trust between management and players is key.
Realizing that members of a sports league are not mental health professionals and will consult with said pros.
Pledging to create a culture in which players can feel confident and empowered to address mental health issues.
"As a league, we are always focused on putting our players and their needs first and foremost," said Jeff Kwatinetz, Big3 Co-Founder. "Whether you are an athlete or not, everyone has moments in their life when they need help and we hope our efforts aid in putting an end to the stigma."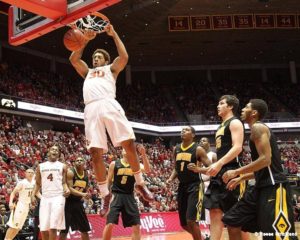 The very public story of Royce White, the 28-year-old former first round draft pick (2012) of the Houston Rockets and current BIG3 player, is the most notable example of mental health issues derailing a potential superstar career.
"It's long past overdue for sports leagues and society as a whole to proactivity work to find solutions that address mental health," White told SportsMD.com via email last week. "The BIG3 has been the perfect partner to build a comprehensive policy that will help our league and players immensely. This was a huge step in reimagining the great possibilities for corporate culture."
But perhaps with his advocacy and that of others who have pushed the NBA towards this, it can mark important steps towards helping those who need it get appropriate treatment.