by Matt Forsman a.k.a Marathon Matt, SportMe Run Trainer, special to SportsMD.com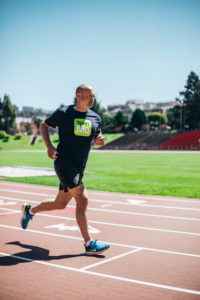 There are plenty of apps at your disposal that can help you post a personal best. Free training plans abound for runners of all levels. There are also countless gadgets that can help you become a better runner.
But, if it is wisdom you seek, if you're lacking runspiration, or you just generally respond better to the human touch, you may need a coach.
If your running has gotten stagnant, if your love for the act has waned, if the runner's high is a distant memory, you may need a coach.
These are but a few reasons why engaging a coach might be something to consider. Once you start contemplating the idea of engaging a coach, consider what to look for in a coach.
It's not a complicated formula. It's mostly common sense. Below are five things you should ponder when considering engaging a coach.
Experience.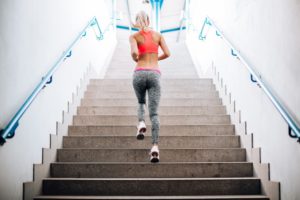 This one is a no brainer. How long has this coach been a runner? What kind of distances has this coach covered? What are their personal bests? 
Everyone wants a coach who has qualified for the Olympic Trials, but this kind of experience is hard to come by. Additionally, it may not be entirely necessary. There are tons and tons of coaches who have countless miles of invaluable experience and wisdom, but have never even sniffed the Olympic Trials.
Bear in mind, greatness as a runner doesn't necessarily equate greatness as a coach. Sometimes it does. Sometimes not. 
Whether your coach was a former Olympian or merely a really passionate age group winner, experience is important. Make sure your coach has some.
Credentials.
I have USATF and RRCA coaching certification. Most coaches worth their snuff have one and/or the other. There are a few other certifications out there, but USATF and RRCA are the most well known.
Certifications are good for establishing a baseline level of knowledge on how to coach properly. But, coaching effectively for a distance of any kind is complicated. Getting certified is just step one in the journey towards becoming a quality coach.
Certification gives you the baseline 'science' you need to grasp to coach someone. But, experience is where the 'art' lies. Helping people train for a race is a science and an art.
It's great to have one or more coaching certification(s), but depth and breadth of experience is as much if not more important to have than any certification(s).
Ideally, your coach should have both.
Specialization in your distance.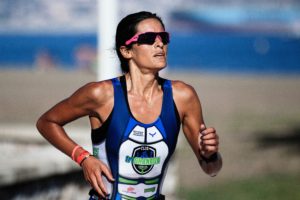 Every coach is a bit different. One might cater to runners transitioning from the couch to their first 5K. Another coach might specialize in helping runners qualify for the Boston Marathon.
You want to identify a coach who specializes in the distance you're training for. A coach that has a gift for helping someone go from the couch to their first 5K might not be the best resource for helping you improve your marathon time.
Similarly, a coach that specializes in helping people improve their marathon time may not be the best resource for helping you run your first 5K.
Availability.
It's important to size up your prospective coach's availability. If you need a coach to review your training diary, chat with you on the phone regularly, and meet in person every week, make sure your coach is well positioned to support this level of service.
Some coaches support hundreds of runners. A coach like this may not be able to provide what you need. But, if all you need is a little support, someone to answer training questions periodically via email, and minimal need to meet in person, a coach who supports hundreds of runners may work fine for you.
Spend a little time sussing out exactly what you need from your coach. Make sure the coach you engage has the availability to effectively support your needs.
Personality/Bedside Manner.
If you want to engage a coach, get some sense of his or her personality. It's likely you will be working with this person for weeks (maybe months) leading up to your race.
If you're the kind of runner who responds well to humor, a stern taskmaster may not be the answer. Then again, having a coach who is stern and holds you accountable might be exactly what you need.
Take the time to chat with your prospective coach on the phone or in person to get some sense of their personality and coaching style. You don't have to fall in love with your coach, but make sure your coach has the kind of personality and bedside manner that you can work with for an extended period of time.