Modern technology can help diagnose a young athlete's injury with increased accuracy, and modern medicine can help heal that athlete's impairment with increased speed; but neither was cited as the No. 1 challenge athletic trainers face when treating young athletes today.
At the recent Sports Medicine Conference held at the Orthopaedic Institute for Children, lack of time was repeatedly cited by attending trainers as the biggest challenge they confront day to day in their work. And with an increasing number of children of all ages participating in sporting activities, often year-round in ideal weather climates such as those found in Southern California, the challenge is only going to grow.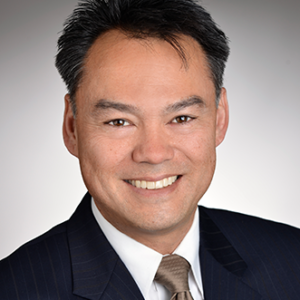 "One of the trainers commented that she works at a high school where she is the only trainer for more than 800 athletes and another said that between covering practices, games and meetings, the actual time he can spend with any single athlete is not what it should be," said Richard Bowen, M.D., director of the Center for Sports Medicine at OIC. "This is a serious challenge that needs to be addressed if we are to give every young athlete the best possible opportunity to succeed on and off the field."
Sixty-five attendees at the Sports Medicine Conference were asked the open-ended question to identify the greatest challenge they face in treating young athletes, and time was overwhelmingly the challenge most commonly named. Other challenges cited included getting the athlete to buy into the treatment plan; keeping up with new research; and evidence regarding treatment protocols, cooperation of coaches, and getting the support from parents that's needed to help the athlete adhere.
"We are all looking for ways to squeeze more time into the day for our profession, our family and often just for ourselves," said Dr. Bowen. "On that level the answer we received shouldn't be surprising. But it does remind us that clinical advances and best practices must be paired with having the time it takes to really understand each patient's needs along with their physical and mental state if we are going to provide each child with the focused and compassionate care they deserve."

The Sports Medicine Conference at OIC was specially designed to equip certified athletic trainers with the latest knowledge on how to properly identify and treat the common injuries they see in young athletes. These athletes present unique challenges due to the repetitive and high strain they put on their still-growing bodies. "Failure to address a sports injury properly and promptly can lead to lifelong problems, which is why it is important that the injury is not only properly addressed but that young athletes understand what it will take to return to their activity and how they can prevent re-injury in the future," said Dr. Bowen.
OIC's Center for Sports Medicine is a state-of-the-art facility staffed by a multidisciplinary team, including sports medicine physicians, pediatric orthopaedic surgeons, nurse practitioners, medical assistants, athletic trainers and physical therapists, all focused on helping young athletes return to their sports activities as quickly and safely as possible. The center currently treats nearly 300 children each month—an 18% increase in cases over the prior year. The center's highest priority is getting young athletes back in the game—not just next season but for the long haul.