A medical second opinion is a legal and empowering tool to improve patient-physician relationships and optimize treatment outcomes. 
Orthopedic injuries are one of the most common injuries, affecting about a million Americans each year. Sports activities and occupational exposures contribute to a significant portion of all the cases. Because some of these injuries require surgery or long-term rehabilitation, people often seek a medical second opinion to confirm their diagnoses and identify the best course of treatment. 
In a 2017 study, 1 in 3 participants sought a second opinion from an orthopedic surgeon. 1https://www.ncbi.nlm.nih.gov/pmc/articles/PMC5721599/ Other primary specialties were ophthalmology, gynecology, general surgery, and ear, nose, and throat (ENT). 
What is a Medical Second Opinion?
A medical second opinion is when you visit a (second) doctor other than your current doctor to ask for their opinion about your condition. After reviewing your medical records, the second doctor gives an idea that might be similar or different.
If both doctors have the same opinion, you can be confident about the medical decision. On the other hand, if the opinions differ, it may require you to reassess your condition and treatment options. 
In any case, a second opinion allows you to compare the medical advice and reinforces your right to make informed health care decisions. 
Benefits of Medical Second Opinions: A Win-Win for Both the Patients and Doctors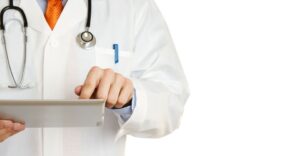 Since their inception in the U.S. in the 1970s, second opinions for medical treatment have gone through several changes. Earlier, seeking an opinion from a second doctor was often thought to result from a patient's dissatisfaction with the first doctor.
Nonetheless, over the years, this perception has changed considerably. For example, now, the current doctor may initiate a second opinion to get the advice of a second specialist. Instead of feeling embarrassed or offended, more doctors are now open to second opinion encounters than ever before.
The benefits of second opinions, regardless of the medical specialties, are:
Helps improve overall health care quality, as a second opinion is quality assurance practice. When used correctly, it can be an effective tool for improved outcomes at lower costs. 

Helps patients confirm a medical indication independently. 

Supports patients' role in the decision-making process.

Helps decrease total health care costs by avoiding unnecessary surgeries/therapies.

May contribute to enhancing the level of communication and relationship skills among specialists.

Allows patients to make informed health care decisions.

Improves patient-doctor communication. 
Medical Second Opinion Services Help Improve Patient Satisfaction for Orthopedic Injuries
Only a few studies have evaluated if second opinion services are really valuable for patients with orthopedic injuries. 
One such study published in 2020 in the journal BMC Health Services Research found that patients were satisfied with second opinions and acknowledged them as a key to improved quality of life 2https://www.ncbi.nlm.nih.gov/pmc/articles/PMC7083019/
For the study, a team of German researchers assessed the data of 1414 patients who sought a second opinion from 2011 to 2016. 
At the end of the study, they noted that nearly 9 of 10 patients appreciated second opinions and the offered services. Knee (37.3%), spine (27.3%), hip (11.5%), and shoulder (10.1%) were the top 4 conditions for a second opinion among the participants.
Notably, these results support an older finding in which cancer patients rated second opinions as helpful and reassuring.3https://pubmed.ncbi.nlm.nih.gov/26687791/
How to Seek a Medical Second Opinion?
You may feel awkward seeking a medical second opinion, but you should understand that it is common and legitimate. 
In some cases, you may choose to make an appointment with a second doctor or specialist without consulting your first doctor. You don't need their approval to seek a second opinion. 
Nonetheless, it is wise to ask your current doctor for a referral. Doing so is even more crucial if they have your medical test results and records. 
As a patient, you can make remarkable differences to the final medical decision by helping your second doctor access your medical records without offending your primary doctor. Moreover, it might also help you avoid unnecessary medical (re)tests.
Who Will Pay for Second Opinions?
Most insurance programs, including Medicare, cover second opinions. That said, it is wise to talk to your insurance provider first. 
What to Do If Two Opinions Differ Significantly?
These situations are rare. But if they happen to you, understand that a third or fourth medical opinion is available. Most importantly, you are more likely to have more favorable outcomes if you wholeheartedly accept your diagnosis or treatment option.
Looking for Advanced Medical Second Opinion Online?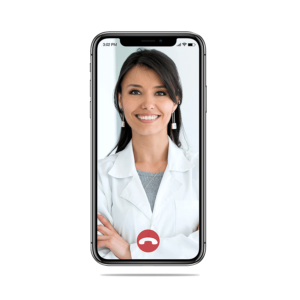 SportsMD Second Opinion and Virtual Care Services allow you to consult with the best second opinion doctors specialized in your injury area. Moreover, you can have a phone or live video chat with your doctor to discuss the second opinion report. 
References:
Shmueli, Liora et al. "Seeking a second medical opinion: composition, reasons and perceived outcomes in Israel." Israel journal of health policy research vol. 6,1 67. 8 Dec. 2017, doi:10.1186/s13584-017-0191-y.
Weyerstraß, Jan et al. "Results of a patient-oriented second opinion program in Germany shows a high discrepancy between initial therapy recommendation and second opinion." BMC health services research vol. 20,1 237. 20 Mar. 2020, doi:10.1186/s12913-020-5060-7.
Ruetters, Dana et al. "Is there evidence for a better health care for cancer patients after a second opinion? A systematic review." Journal of cancer research and clinical oncology vol. 142,7 (2016): 1521-8. doi:10.1007/s00432-015-2099-7.