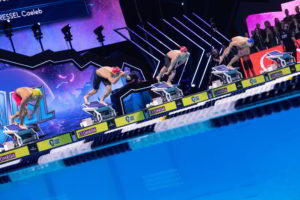 Swimming has long been one of the most popular events at the Summer Olympic games, but for the millions of fans of the sport in the U.S. and worldwide, tracking their favorite athletes in between the quadrennial showcases has been a challenge. Now in its second year, the International Swimming League has made—pardon the phrase—a huge splash, not just to the sport's fervent devotees, but to sports fans across the globe who have latched on to its unique team format and highest-level athletes and production values. CBS network television, CBS Sports Network and its digital properties provide 52 hours of live coverage, and fans in more than 140 countries can tune into broadcasts in their regions.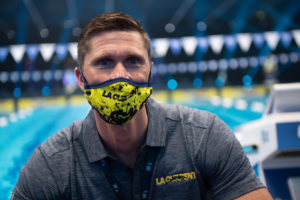 The first-class operation is the brainchild of Ukranian businessman and outsized swimming fan Konstantin Grigorishin, who has leaned on some of the biggest names in the sport as general managers for the 10-team league, which last year competed as a tour much like pro tennis or volleyball, a different city each week. COVID-19 changed all that, which has led to adjustments by team leaders like Lenny Krayzelburg, Jason Lezak and Kaitlin Sandeno, who head three of the four U.S.-based squads.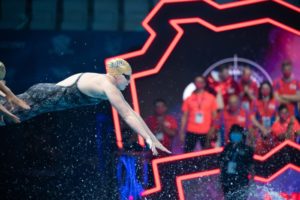 Krayzelburg, an International Swimming Hall of Fame member and four-time Olympic Gold Medalist who now runs the successful Lenny Krayzelburg Swim Academy, has put together an LA Current squad that is competing in a "bubble" along with the other nine teams in the state-of-the-art Duna Arena in Budapest, Hungary. More than 300 competitors, including standouts like Caeleb Dressel, Ryan Murphy, Lilly King, Sarah Sjostrom and many others, have had to adjust pretty much everything in their lives to compete in the ISL as well as train for the scheduled Tokyo Games in 2021.
Krayzelburg took some time in between preparing for his team's second match, beginning today and continuing tomorrow at 10 a.m. ET (CBS Sports Network), to discuss what the pandemic has done to swimmers' training, his career in the sport, and where the sport is heading.
SportsMD: Overall how have you seen the stress of the pandemic affect athletes' work habits, health and wellness, especially from the mental side?
Lenny Krayzelburg: Now having been around athletes for few weeks I have gotten a good pulse on how they are doing and happy to say that overall I haven't noted pandemic having much of an effect on mental state of the athletes. Most of them are excited to be here in Budapest and having chance to race again.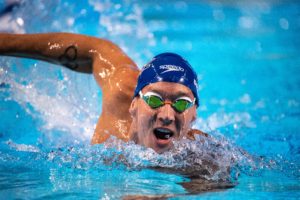 SMD: How has the "Budapest Bubble" been different from experiences elsewhere you have been in recent months, in terms of precautions and health and wellness?
LK: The ISL management team has done a good job working with local medical authorities to create medical protocols and establish a safe setting for everyone involved with the ISL season. Since the pandemic started I haven't been in an environment that is so organized, safe and accommodating as what has been created here in "Budapest Bubble."
SMD: Tell us what the training day is like for your teams and the athletes? Is it different from what they would train for when at home in an offseason?
LK: The setting here in the bubble is great for the athletes. On training days they have the opportunity for two training sessions in the pool: morning and late afternoon, as well as a weight room session following one of the workouts. I think for the athletes this is a perfect setting: great training facilities, good living amenities and racing. No outside distractions! Personally I think for world class athletes you can't ask for better setting.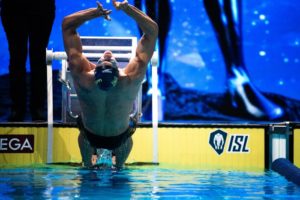 SMD: Swimming is not usually considered a team sport. Is there a different mental prep that swimmers go through in the ISL environment and structure?
LK: Focus of the team is definitely a priority in ISL. Even during the recruiting phase I discuss with the athletes the importance of team and how scoring in the league works. Fortunately many of the athletes participating in the league have had experience swimming in U.S. colleges, where team success is more important than focusing on individual accomplishments.
SMD: For those who don't realize, what is a swimmer's training regimen like outside the pool? weights, cardio etc.?
LK: Most swimmers incorporate out of the water sessions into overall training routine. It usually varies from athlete to athlete, but weight, cardio, yoga, pilates, stretching sessions are all dryland workouts that swimmers usually do.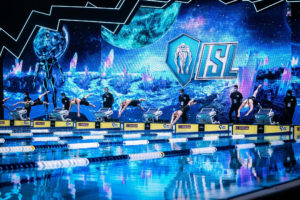 SMD: How has swimming changed since you were at your peak performance?
LK: The biggest change that I have observed is training philosophy. When I swam, the prevailing opinion was the more volume of training better you are going to be. These days, it's all about high intensity training, focused on race pace speeds. I definitely prefer the new methodology to what I experienced through my career
SMD: How has technology advanced in terms of training for these athletes from when you were at your peak?
LK: I am not sure that technology has changed from a training perspective, but more premium is put on recovery and rest than times when I swam. I will say that new racing swim suits make a big difference in times when comparing to my generation. Many swimmers put on these racing suits in training when they have certain pace sets, so that they can get used to race pace feeling.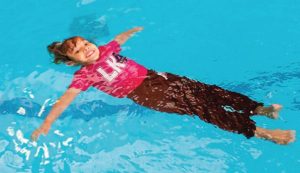 SMD: In terms of mental health and wellness in general, what have you seen swimming, even recreationally, do for people to ease the stress of today?
LK: To me swimming is the best recreational activity. It is definitely a full body workout, that takes 6x more energy and effort to complete than any workout on land. We also know that being in water tends to relax one's mind and nervous system.
SMD: If you had to tell people three reasons for why swimming, vs all the other distractions they have, is good for their kids, what do you tell them?
LK: It is the best full body workout.
Emotionally and mentally soothing.
Keeps you in great shape.
Get a Telehealth Appointment or Second Opinion With a World-Renowned Orthopedic Doctor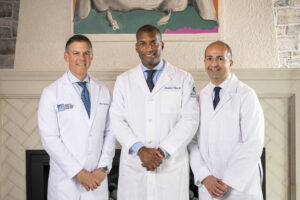 Telehealth appointments or Second Opinions with a top orthopedic doctor is a way to learn about what's causing your pain and getting a treatment plan.  SportsMD's Telehealth and Second Opinion Service gives you the same level of orthopedic care provided to top professional athletes! All from the comfort of your home.. Learn more via SportsMD's Telemedicine and Second Opinion Service.