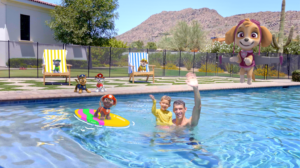 We've written about water safety recently, but when two names as big as Nickelodeon and Michael Phelps get involved, we thought it might be worth another look. The "Paw Patrol Safety First!" water safety campaign is geared squarely at kids and includes PSAs and a downloadable tool kit.
Phelps, who won a record 28 medals (23 gold), named the PAW Patrol Safety First! Global Water Safety Ambassador, is featured in the PSAs, which will appear on Nick and Nick Jr., social media and a variety of other outlets.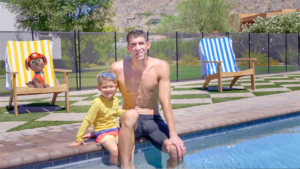 "Water Safety has been a priority in my family since I was a child as my mom was adamant that my sisters and I learn to swim for safety purposes," said Phelps in a statement. "The statistics around accidental drowning are alarming and we want to help educate and encourage families with a few basic tips in a fun and informative way. We want all kids to know the 123s of water safety – starting with never going to the water alone – and thanks to the support of the Michael Phelps Foundation, Nickelodeon and PAW Patrol, we can bring these important messages to the world with the help of the PAW Patrol pups and a fun, catchy song for families to sing along."
The PSA delivers key points to remember in an "ABC-123" format, with ABC for adults and 123 for kids: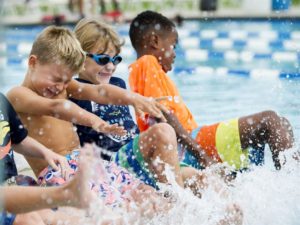 A – Adult Supervision – always be within arms distance of kids, providing focused supervision;
B – Barriers – All pools should have a barrier for entry and a self-latching gate;
C – Classes that concentrate on swimming for kids and CPR for adults are an important way to make sure everyone feels safe and confident in the water.
1 – Never swim alone. Ask a grownup if you want to jump in;
2 – Know your surroundings. Look around and know which is the shallow and deep end;
3 – Take swimming classes.
In addition to the PSA, Nickelodeon has partnered with the Michael Phelps Foundation to develop an interactive PAW Patrol Swim Safety toolkit, currently available at www.nickelodeonparents.com/paw-patrol-water-safety-kit/. The toolkit includes printable activities caregivers and kids can complete together, to teach and reinforce the importance of water safety, such as: The Swim Safety Maze Challenge; Zuma's Swim Safety Count and Color activity, which teaches kids the importance of blowing bubbles; and a water safety demo in the form of a game of 'Show-see-do."