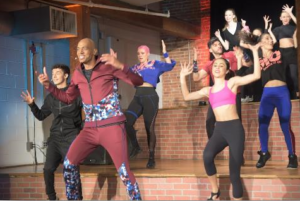 Not so long ago, the name Billy Blanks and the Tae Bo fitness craze were ubiquitous. Everyone had a DVD series, or had a friend who did, and a high-energy, kicking and punching martial arts form took hold, led by the encouraging, always positive Blanks. A precocious youngster, Billy Blanks Jr., couldn't help but take notice, not just in how Tae Bo exploded in popularity, but the hard work he saw his parents put into perfecting the workout. Success on the level Tae Bo has achieved doesn't come without, literally, tons of sweat.
A generation later, Blanks Jr. has taken those lessons and "stepped out" on his own, developing "Dance it Out," a morning fitness talk show debuting on Lifetime Network on Saturday, Feb. 15, at 10:30 a.m. ET. Blanks took some time this week to discuss the "Dance it Out" phenomenon, the new show and why dance, rather than martial arts, became his exercise of choice.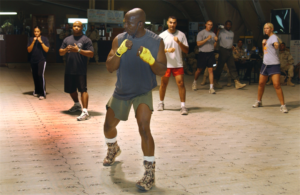 SportsMD: You were introduced to fitness at an early age; how did your father's success with Tae Bo influence the direction you have taken with Dance it Out?
Billy Blanks Jr: I was introduced to fitness when I was nine years old and watched the evolution of my Dad's program from being called Kaerobics to the final name, Tae Bo. What influenced me the most was his tenacity to never give up. Kaerobics didn't take off. He created DVD's, had classes and after years it still was not succeeding. So, he and my Mom retooled and the workout evolved.
That taught me that if I really wanted to create something of my own, I had to stay the course. I needed to try new things, listen and then adjust. I also always felt like Tae Bo was too serious for me. I found my own path that made fitness not only effective but also fun and enjoyable. There are many people who do not enjoy cardio workouts but can dance at a wedding or a party for hours. So, I thought why not combine the two?
SMD: Did you feel any additional pressure having such a huge presence in the fitness world in the family?
BB: There is always pressure following someone like my Dad. He is a legend and did amazing work. However, that motivated me more to design something of my own. I honored his legacy and hard work while paving a new path.
SMD: Did you feel like you needed to live up to a legacy that has inspired millions over the past two-plus decades?
BB: When you are younger, you always feel the need to prove something to your parents and to people. As I got older, I realized what was most important, and so my focus and priorities shifted. The fitness world is vast and something that may be fun for someone may not be for someone else. As an example: Oprah had my Dad on her show for 5 consecutive days to help promote him and on the 5th day she quit saying it was an awesome workout but too hard for her. That moment sparked a light in me. There were many people that feel like Oprah felt at that time and I was one of them. Punching and kicking for an hour to me became too monotonous for me.
However, I could dance for hours upon end without fail. The exciting moment was when everyone started to realize how dancing is as a great workout. It brightens me up when certain people come into my class and say, "I probably won't sweat much but I'll give it a shot." And then, 700 calories later with a drenched shirt they always finish in shock. So, I evolved my business model to truly help people physically and mentally. This helped create a life for my son and I.
SMD: How much did other dance-inspired workouts like the original jazzercize factor into the development of Dance it Out?
BB: I never took Jazzercise but have definitely have a respect for it.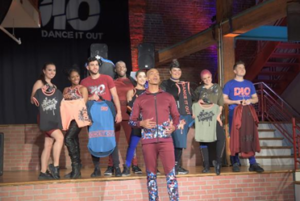 SMD: What are some of the defining characteristics that distinguish Dance it Out from Zumba, Beachbody and others?
BB: Dance It Out different in that we teach and use about 20 plus styles of dance to get you moving and sweating. You may do a Hip hop routine and directly move into something disco or even Country line. I also created several signature Dance It Out choreography teaching methods to dispel the myth that learning dance is hard. When I was learning to dance, I had difficulty picking up the choreography. This led me to create a way to break it down differently. You won't leave a Dance It Out class feeling like you have two left feet.
Also, one of the biggest comments we get is how the class makes them feel. Mr. T (a non-dancer), watched my class from outside for a year saying it looked like so much fun but that he wouldn't dare come in because he was not a dancer. When he finally came in, he enjoyed it so much that he now takes 1-2 classes a week.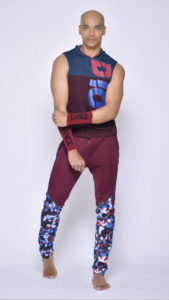 SMD: From a health/fitness standpoint, what are some of the areas that Dance it Out addresses most, and what are some other exercises you suggest to supplement the workouts?
BB: Dance it Out addresses cardio first and foremost and through some of our styles we also include muscular endurance training. In addition, learning routines and choreography helps strengthen mental wellness. Doctors have proven that dance decreases signs of Alzheimer's and also increases dopamine levels. I also recommend my students include strength training as a supplement. A lot of people shy away from the gym but a well-balanced body gives you longevity and ability to maintain your daily activities.
SMD: What will bringing the workout to Lifetime network viewers mean for the brand and spreading the message of getting fit while being inspired that you espouse?
BB: I am so excited about bringing Dance It Out to Lifetime because I believe it will not only motivate people who love dance to move, but also inspire others who don't want to go to the gym to get off that couch and move with us. I want families and friends to dance together. Each guest on our show not only mentions how dancing with us made them feel good but also how it was not intimidating as they could go at their own pace. I want that experience for people at home. If they are having a hard day, I want this show to be a boost of joy.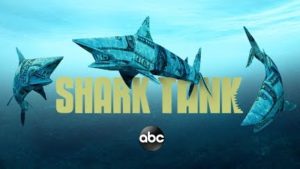 SMD: How did your experience on Shark Tank shape the program?
BB: The Shark Tank experience was life changing. Mark Cuban and Daymond John were so kind and a great support system while learning my business. I will be forever grateful to the show and to both of them. The experience taught me to work smarter not harder.
SMD: Did you make any significant changes to accommodate financing?
BB: Yes, I definitely made adjustments and still am as we continue to add instructors world-wide.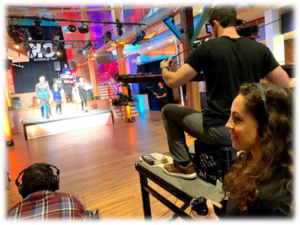 SMD: What is next for you and for Dance it Out?
BB: I hope to take this show internationally. Our goals include growing the program to provide access to our show world-wide on many platforms. Another goal would be to take it on the road like Oprah's WW Vision Tour! I invite you to tune on Saturdays 10:30 a.m. ET on Lifetime to Dance It Out!