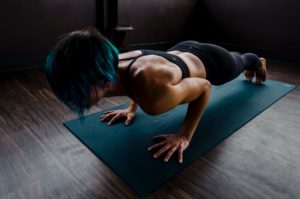 Knee, shoulder, elbow and other musculoskeletal injuries are some of the more common ailments facing professional and casual athletes today. While there have been huge advances in training, diet, rest schedules and other methods of curtaling such injuries, ask any Yankees or Detroit Lions fan who went through the 2019 season missing half their players if it is all enough. And if these injuries can affect the most finely-tuned players in the world, imagine the toll on amateurs and children competing across the country.
Cincinnati Children's Sports Medicine, under the direction of Dr. Greg Myer, has developed Augmented Neuromuscular Training (aNMT), which offers camera-based, real-time movement analysis coupled with corrective feedback to optimize biomechanics (physical movements) for injury prevention and performance enhancement. In conjunction with noted digital health and performance tech profider IncludeHealth, Myer believes that aNMT (pronounced "animate"), will provide clinically validated treatment paths for physical therapy patients, including children and adults recovering from musculoskeletal diseases, disorders or injuries; seniors with mobility issues or other musculoskeletal pain; and athletes of all ages and physical ability.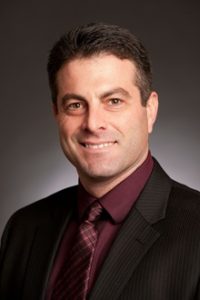 "Our research showed that knee injuries were highly related to poor jumping, landing and running movements," Myer told SportsMd. "aNMT is an elegant new way to teach movement patterns to remediate movement problems for preventing and rehabilitating injuries, alleviating pain, and enhancing performance. aNMT's clinically proven system combines dynamic motion capture with proprietary kinetic/kinematic analysis algorithms and real-time self-guided, interactive biofeedback."
Estimates place he number of Americas affected by musculoskeletal injuries at 126.2 million, with costs at more than $200 billion annually, according to the United States Bone and Joint Initiative (USBJI).
"At Cincinnati Children's Sports Medicine, our physicians treat and manage a wide variety of sports related injuries," added Myer. "Complementing our clinical services, our research is focused on preventing injuries before they happen, and fully rehabilitating injuries so that athletes have the best opportunity to play and stay well during sports. Our research investigates novel strategies for the prevention of injuries from head (concussion prevention) to toe. I joined Cincinnati Children's nearly 20 years ago to answer the question of why knee injuries (in particular, ACL injuries in female athletes) are so prevalent. Knee injuries account for the most time lost in sport, so being able to prevent them is an important goal in sports medicine."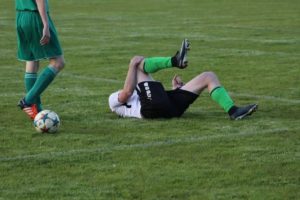 This helped make the connection with IncludeHealth a natural one, according to Founder Ryan Eder.
"Since launching in 2018, our technology has been paired with machines and primarily focused on quantifying performance, along with automating manual tasks to streamline operations," he said. "We were often asked if our platform could not just quantify, but qualify someone's performance and ensure proper movement & biomechanics. While the aNMT technology embodies these capabilities, the true differentiation comes with the proprietary and scientifically-backed algorithms coupled with evidence-based biofeedback interfaces to not just qualify movement, but optimize it."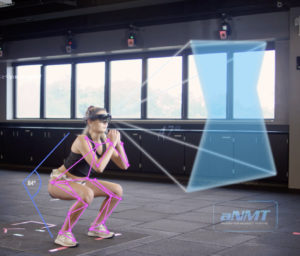 Myer concurs, noting, "IncludeHealth has been instrumental in helping us meet the challenge of scaling this technology and getting it to more users. aNMT algorithms were tested in an expensive biomechanics laboratory environment, but needed to be converted into a technology that can be scaled for practitioners and consumers without sacrificing fidelity."
And while its initial studies were based on teenage female athletes, Myer sees aNMT technology as applicable to all ages.
"It has the opportunity to be delivered to a wide and diverse range of populations and applications, such as children with developmental deficits who are limited in their free-play, elite athletes rehabilitating from an injury, and the elderly to reduce the risk of falls," he said.