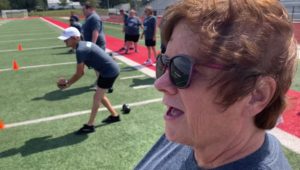 For Union, Missouri's Connie Pado, keeping active wasn't just for her own health benefits. As a Special Olympics coach for more than two decades, mobility was key to helping others—and persistent, chronic knee problems were getting in the way.
"Getting one of my knees replaced has changed my life," said Pado. "I was barely able to walk, and I was in a lot of pain. I didn't even want to go to the grocery store. I just wanted to stay home and move from my bed to the couch."
A year ago, Pado had total knee replacement at Mercy, St. Louis. Today, she reports being more active than ever and is back coaching bocce ball, volleyball, golf, swimming, bowling and more.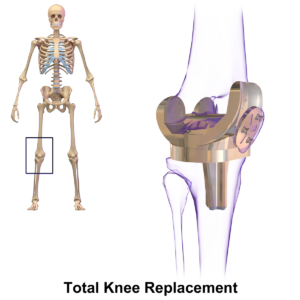 "I thought I would have to be in a wheelchair for a couple of weeks," she added. "But they had me up walking and moving as soon as the anesthesia wore off."
"If it weren't for Connie, none of us would be here," said Debbie Koch, who works with the team.
The knee is a large, complex joint comprised of three bones. For people with healthy knees, a layer of slippery tissue called cartilage covers the ends of the bones, so they painlessly glide against each other. For bad knees, replacement surgery "resurfaces" one or more of the bones that make up the knee joint. Damaged cartilage is removed, and the bones are capped with metal or plastic parts. For total knee replacement, all three bones in the knee joint are resurfaced.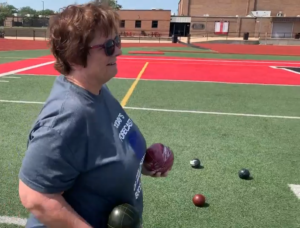 Knee replacement surgery, or arthroplasty, may be the best option depending on a variety of factors, including age, severity of swelling, pain tolerance, success of medication and/or PT. According to WebMD, more than 90% of people who have had their knees replaced see a huge improvement in pain and their ability to get around. Pado, apparently, is in the majority.
"I was really afraid to have surgery, but I knew I couldn't live without it. Looking back, it's the best thing I could have done," said Pado.