by Dr. Michael Mark, the Director of Science and Technology at Xtreme Performance Lab, special to SportsMD.com
In the last couple of years, we've begun to see a rise in mental training and conditioning for athletes. From the MLB, NFL, NBA and college athletics, this seemingly new form of training has made its way into locker rooms and training facilities from coast to coast. Recently, Philadelphia Eagles quarterback Josh McCown revealed the secret to his late career success – success that has seen him, at the age of 38, set career highs in touchdown passes, yards and completions. That secret is neurofeedback, or what we've coined "brain training." However, is Josh's situation a fluke, or is brain training really the future of athletic training?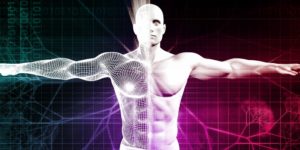 I've spent almost 25 years specializing in peripheral and EEG biofeedback training, and through the years I've focused on elite level performance optimization. It worked then, and you better believe it's working now. The landscape of brain training and performance has changed significantly in those 25 years, and the most dramatic change has been the technology. Neurofeedback has been around for quite some time, but the newer concepts of Biofeedback and Heart Rate Variability for athletic performance are understood as necessary for recovery and optimum performance.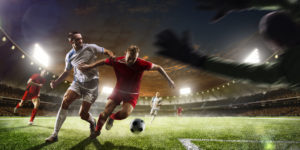 Brain training allows players to execute at their peak level of performance. Their reaction time is increased, and their overall attention and focus is sustained. Even more importantly, injuries are likely to be reduced. What we've also seen in athletes that we've trained is that they are able to get into the peak state of performance known as "the zone" on a more consistent basis during competition. This is achieved as brain training strengthens an athlete's ability to self-regulate and enhances their effective decision-making capabilities. It allows an athlete to understand and better handle stress. It also gives them enhanced body awareness, emotional regulation and introspection.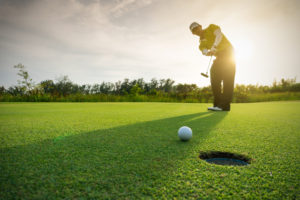 We expect athletes to perform at optimum levels in every game as if it was their last, and until recently that came at the expense of their health and well-being. An athlete's well-being certainly wasn't as important when I started down this path all those years ago, but today it's becoming increasingly obvious that we need to focus on the athlete as a person. If we're going to ask them to play at their optimal level, then we have to train them on all levels. If their head isn't in the game, then their talent won't shine. We also need to equip them with the mental skills necessary to handle stressful situations, such as a hard loss. Not only can mental training lead to better game performance, but it can help athletes bounce back from negative game experiences quicker.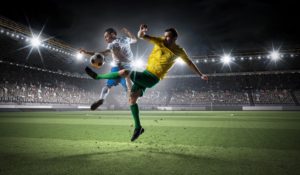 Josh McCown has seen the results on the field, as have many other athletes, and if you asked them how it has changed their personal life, I'm sure they'd agree that the results extend off the field. Brain training has proven beneficial in decreasing anxiety, improving sleep, boosting mood, lowering irritability and distractibility and allowing for the ability to multi-task, concentrate and focus. We've seen those same benefits come to fruition with the student-athletes we've trained at the University of Cincinnati. In that deployment, 12 UC Bearcat student-athletes from the university's football, soccer, golf and lacrosse teams received custom mental training protocols. In addition to becoming stronger athletes, we saw them become better students with better grades. It's clear that brain training makes athletes more well-rounded individuals, and there isn't a better time than now for the additional student-athlete support, with all the stresses they face to perform well on and off the field.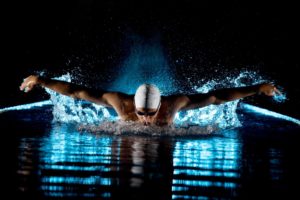 At this point, we have to look beyond traditional athletic training methods and start to think about utilizing the power of the mind to create the athlete of the future. The ability for an athlete to get into "the zone" on a more consistent basis would represent a quantum leap in the development and resulting achievements of athletes around the world. There is untapped potential in the mind of each athlete, and with increased performance demands and safety needs, the time is now. The athletes of the future will train their minds as hard as they train their bodies, and those who choose not to believe in or engage the technology may soon get left behind.
Dr. Michael Mark is the Director of Science and Technology at Xtreme Performance Lab, a company providing cutting edge technologies to elite athletes for peak performance, improved well-being and injury recovery. He is board certified in Neurofeedback and an Associate Fellow of the Biofeedback Certification International Alliance. Since 1995, he has specialized in both peripheral and EEG biofeedback training, with an emphasis on sports concussion and traumatic brain injury acute clinical assessment, rehabilitation and return-to-play programming and elite level performance optimization.