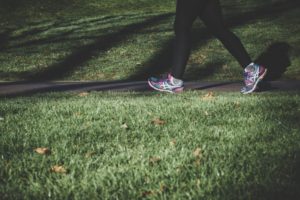 It should come as little surprise that the global running gear market is expected to grow over the next five years. A study by Research and Markets entitled Running Gear Market: Global Industry Trends, Share, Size, Growth, Opportunity and Forecast 2019-2024 released earlier this month projects a 6% increase in the industry over that time frame.
Included in the report are such items as shoes, gloves, jackets, tights, smart watches and goggles, used for running and related activities. It also points to "smart" running gear, which "enable consumers to track their fitness progress, thus helping in keeping an enhanced motivational spirit during formal fitness training" as another area of potential growth.
Other insights from the report include:
A significant increase in the number of health-conscious consumers owing to the rising awareness about the advantages of exercising and physical fitness is one of the key factors contributing to the market growth.
The widespread acceptance that running is one of the most effective forms of exercises has immensely contributed to the popularity of comfortable running gear products.
Consumers are increasingly becoming inclined toward using advanced technologies owing to the rise in disposable income levels. This has lead to product premiumization and rapid inclusion of these products into consumers' daily fitness activities such as jogging.
Manufacturers are also incorporating fashionable designs and high-quality fabrics in running apparel to attract new consumers.
The rising global trend of running marathons and aggressive promotional activities by manufacturers across social media platforms are also contributing to the market growth.