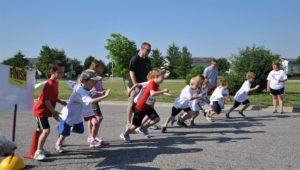 Childhood obesity is seen by many as a clear and seemingly growing problem. Whether it's the increase in sedentary activities that today's technologies—including mobile devices—make attractively accessible, the decrease in unsupervised, random outdoor play that kids of 20-30 years ago were accustomed to, or less healthy foods, lifestyle changes are key to improving their overall health and fitness levels.
The Center for Disease Control and Prevention (CDC) notes that the percentage of children and adolescents affected by obesity in the U.S. has more than tripled since the 1970s. And while genetics, metabolism and community and neighborhood design and safety are risk factors mostly or completely out of the control of youngsters, eating and physical activity behaviors and proper sleep are areas that can help reverse the trend. ObesityAction estimates that nearly one in five children are affected today, with diabetes, hypertension and other conditions sometimes resulting.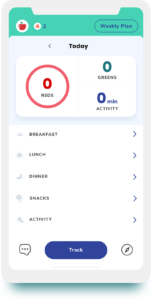 Weight Watchers Reimagined (WW), which last year acquired Mobile health company Kurbo, this month released Kurbo by WW, a behavior change program geared at kids ages 8-17. At the heart is the mobile app of the same name, available free through iOS and Google Play, with coaching to encourage those lifestyle changes.
"To change the health trajectory of the world, we have a tremendous opportunity, but also a responsibility, to help kids, teens and families," said Mindy Grossman, President and CEO at WW, in a statement. "With Kurbo's proven platform, we can be a trusted and powerful partner for families, as part of our mission to inspire healthy habits for real life, for everyone."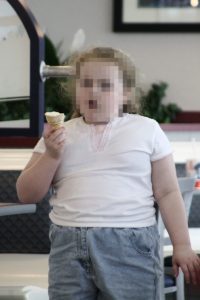 WW assembled a team of healthcare professionals and academic experts to form its Youth and Family Advisory Board, which had significant input into developing Kurbo by WW. The app, with content designed to inspire healthy behaviors, the "traffic light" system of red, yellow and green-light foods, and personal training via video sessions are all elements of the program.
"At WW, we have decades of expertise in scaling science-backed behavior change programs, uniquely positioning us to be a part of the solution to address the prevalent public health problem of childhood obesity," said Gary Foster, PhD, Chief Scientific Officer at WW. "Alongside a distinguished group of leaders in pediatric health and nutrition, we've carefully developed this platform to be holistic, rewarding and inspirational so kids, teens and families get the tools and guidance they need to manage their environment and build and sustain healthy habits."