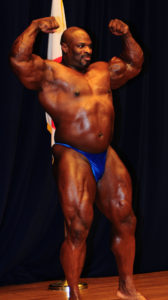 His signature phrase may be "Nothin' but a peanut," but these days, eight-time Mr. Olympia bodybuilding champion Ronnie Coleman might be channeling Marie-Antoinette's "Let them eat cake." Though the last pre-French Revolution Queen of France may not have actually delivered the infamous utterance, Coleman might not mind it as an unofficial—and far less callous—call as he launches his "King Cake," described in material as "a high-protein, low-calorie cake snack."
Who are we to argue with one of the world's most famous bodybuilders, who has turned into quite the businessman as well, with his Ronnie Coleman Signature Series gaining a strong foothold in the crowded supplement and health food space?
"I really just wanted to create a brand of supplements that people could trust and believe in," said the Louisiana native who was the IBFF Mr. Olympia winner from 1988 through 2005. "That's why I put my name on the label and why I own the company rather than just simply licensing my name out like others have done in the past. You lose control that way."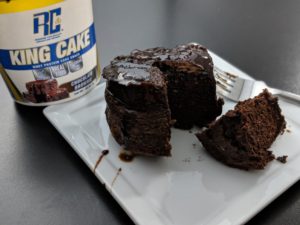 The 70-gram King Cake, which microwaves in 90 seconds, has 19g of protein and 359mg of calcium at 294 calories and is available in chocolate brownie and peanut butter chocolate.
In addition to fronting a line of traditional supplements, workout powders and bars and a BCAA product, Coleman and his team are developing a line of seasonings to expand the brand.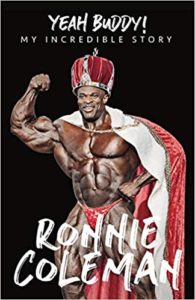 "I've eaten more bland and boring foods than I care to remember over my decades of bodybuilding because, well, that's kind of what you have to do if you want to achieve a certain physique even if you aren't doing bodybuilding," he added. "I was always looking for ways to add a little extra flavor to my chicken or rice and used plenty of tricks over the years to help make those meals enjoyable. Sticking to a diet is hard because diet food just isn't that tasty."
And, taking advantage of his popularity on social media, he is now five episodes into "Nothin' but a Podcast," in which he delves into his time as Mr. Olympia champion, stories from his time as police officer and support of his brand. He's also chronicling his life story in a memoir, Yeah Buddy! My Incredible Story scheduled for release next month.
"I'm real. I'm not trying to fool nobody," declared Coleman, who attributes his business's success to making his own decisions and using the products himself. "Every product in the Ronnie Coleman Signature Series, I've proved it. I want them to work for me and for everybody out there."