Supplements company USANA has signed on as official nutritional partner of Spartan U.S., the world's largest obstacle course race and endurance brand, in an announcement made earlier this week. With more than 250 events across over 40 countries, Spartan notes that it has more than 1,000,000 annual participants at various distances and levels.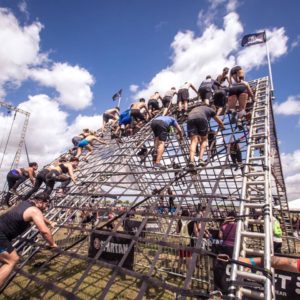 "We are thrilled to collaborate with a like-minded company like Spartan to continue changing lives around the world through healthy, active and holistic lifestyle choices," said Dan Macuga, USANA chief of communications and marketing, in a statement. "We look forward to implementing our science-based nutrition within the Spartan culture to help give its participants the extra support they need to feel their best."
Growing from a niche sport into one that has a goal of becoming an Olympic sport, obstacle course racing has had more than seven million participants cross the world, according to USANA. The next featured U.S. race takes place at Southington Off-Road Park in Windham, Ohio on Saturday and Sunday.