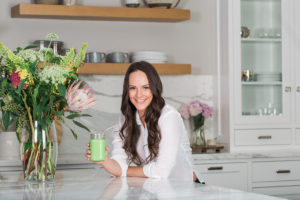 Holistic nutritionist, wellness expert, author and celebrity health coach Kelly LeVeque has teamed with natural product manufacturer NOW on the new #BodyLoveInsiders campaign, providing readers with her wellness content in conjunction with her second book, Body Love Every Day, with anticipated publication date of early 2020.
LeVeque, a 200 Hr Yoga Instructor though American Yoga School and NSCA-Certified Personal Trainer (NSCA-CPT), is a regular contributor for numerous health, wellness and lifestyle publications. She took some time to speak with SportsMD to discuss the campaign and share some wellness tips.
SportsMD.com – What has been the initial reaction to the #BodyLoveInsiders campaign?
Kelly LeVeque: The campaign is going very well. My first book Body Love (2017) is still going strong, and my audience is excited about the launch of Body Love Every Day later this year, so it's so fun that I could partner with NOW® to give people a sneak preview of what they'll get soon!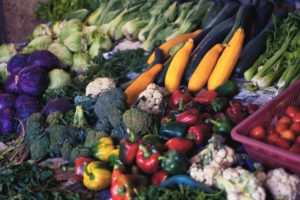 SMD: What have you tried to emphasize in the campaign?
KLV: In Body Love I really broke down the science behind my Fab Four nutrition philosophy, which emphasizes how to calm your hunger hormones by eating MORE of the right foods – greens, fat, fiber and protein at every meal. Body Love Every Day kicks this up a notch and gives people more of a "how to" guide to incorporating the Fab Four and body-loving choices into your daily routine, no matter the lifestyle you lead. So what we did for this campaign is create an EXTRA day of recipes, tips and self-care recommendations for each lifestyle – Girl on the Go, Domestic Goddess, Plant-Based Devotee and Red Carpet Ready – to give people an inside look and get them started NOW! You can get the Guides and my wellness tips at nowfoods.com/bodyloveinsiders.
But overall, my philosophy is all about enjoying your wellness journey by making healthy choices everyday – not by counting calories or depriving yourself of doing/eating what you love.
SMD: How did you connect with NOW and how does their product line align with your fitness plans and goals?
KLV: I will ONLY engage in long term partnerships with brands I organically use. I've been using their acacia fiber powder and digestive enzymes for years, and they reached out back in 2017 to potentially partner for their 50th Anniversary. After a full audit of their facility, I was blown away by their commitment to quality, passion for providing safe, effective products, and their people. They're a family-owned company, and they make you feel like a part of the family instantaneously. They remain family owned to uphold their standards and pass benefits to their consumers. I am ALL for that kind of integrity. Also, partnering with NOW allows us to work together to bring high-quality Be Well By Kelly content to more people.
SMD: Were there some habits your family had been developing that you wanted to change?
KLV: Since I worked in the healthcare field for years before starting Be Well By Kelly, I've always been hyper focused on my health, nutrition and overall wellness. And that starts with understanding what foods and nutrients make your body function at its most optimal state. Quality products and ingredients are key, so trusting the brands behind these products is paramount to making these better food and nutrition choices.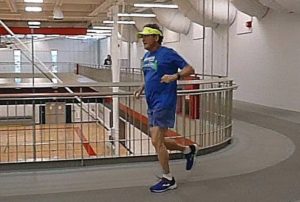 SMD: What are some the key topics you plan to cover in "Body Love Every Day"?
KLV: Body Love Every Day will give people a practical approach to tackling their wellness journey and really enjoying that journey through sound nutrition, fitness and self-care choices they can make every day.
SMD: If someone is starting from zero, from not having exercised in years, and wants to get in shape, what is the first thing you tell them?
KLV: Show your body it can be at its best by being consistent every day. Show your body you love it everyday by making healthy choices. And of course start slow if you have to, just be consistent. Something I said on a recent podcast, that's so true, is how much you have to enjoy the journey you're on. There's no finish line for how healthy you can be, so show up for yourself every day, make those body-loving choices and enjoy the journey.