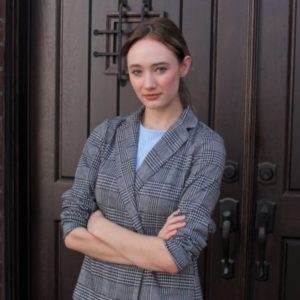 Yoga may have originated centuries ago, but it has experienced a resurgence in the past couple of decades as millions have found that the stretching and relaxation techniques provide physical and mental benefits to relieve pain and stress in their daily lives.
Recreational and professional athletes have gotten on board too. LeBron James, Victor Cruz and Evan Longoria are a few of the athletes in major team sports that have espoused yoga in their routines.
"The greatest benefits for the recreational or pro athlete," said Madison Chappell, founder of the FitNFlow app, designed to help users book an on-demand yoga instructor. "would most definitely be injury prevention and recovery—re-balancing the body through stretching and holding various yoga poses—relaxing the mind when preparing for a big sports event or practice planned."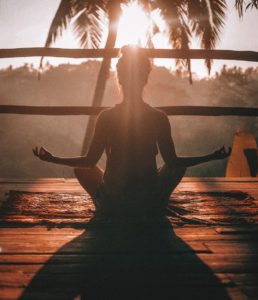 Studies like those cited by the American Osteopathic Association (AOA) here have connected the benefits of the practice. Physically, it has been shown to reduce chronic pain, lower blood pressure and curtail insomnia.
Physically, those who practice yoga regularly often experience increased flexibility, better muscle tone and strength, higher energy, cardio and circulatory health and injury protection, among others. On the mental side, the discipline of regular yoga helps manage stress, from daily life, and in the case of professional athletes, from the pressures of needing to perform at a high level constantly.
Chappell started as a ballet dancer before taking her love of yoga to the next level as a teacher. "At my ballet company there was a yoga teacher who would offer free yoga classes every afternoon," she explained. "My passion for yoga developed then when I noticed a huge improvement in my existing injuries as well as a lack of any new injuries."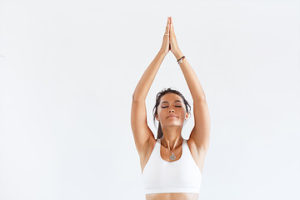 According to the OAO, there are more than 100 different types, or schools, of yoga. Most sessions typically include breathing exercises, meditation, and assuming postures (sometimes called asana or poses) that stretch and flex various muscle groups.
"I feel yoga is a fantastic way to re-balance the body and mind," added Chappell, "so any athlete can continue to work hard and push themselves without running themselves down."
Cover Image: Unsplash/Anupam Mahapatra