by Matthew Jepson, MD, MS, CAQ-SM, Sports Medicine Physician at The Centers for Advanced Orthopaedics, special to SportsMD.com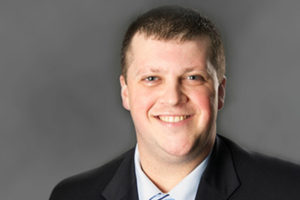 Over the past few decades there has been a large shift in the way that young people in the United States play sports, specializing at much younger ages and with much more time commitment than ever before. This has led to concerns regarding development of fundamentals and pushing people out of sports at younger ages due to a lack of developmental leagues as athletes grow older. Another large concern is in the development of overuse injuries.
A classic example is the rise in ulnar collateral ligament (UCL) injuries in the elbow of baseball players, the classic "Tommy John" injury. Once an injury of older, professional ball players this is now an injury that is being seen in adolescents. Nearly two-thirds of surgeries performed in the United States for this injury are on athletes 15-19 years of age, according to a study by Rush University Medical Center. This begs the question: what can we do to allow young people to continue playing sports while avoiding injury?
The Importance of Sport Participation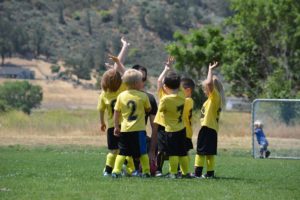 With the obesity epidemic, encouraging physical activity at a young age is key to promoting a healthy lifestyle. The social interaction allows young athletes to learn teamwork, leadership, goal-directed activity and working through adversity. Team sports also teach the adaptive coping skills required for long term mental health. Those who participate in sports are known to have lower rates of depression and self-report having better overall mental health than those who do not participate.
Minimizing the Risk of Overuse Injuries
When it comes to minimizing overuse injuries, people think of cross-training. Cross-training is a concept of using other forms of training and exercise in order to maintain fitness while removing load from the bones and joints involved in the normal activities of a particular sport, generally after the season ends. However, with the rise of youth early sport specialization we are seeing athletes participate in their sport year round. For that reason, there is utility for cross-training during the season to allow for relative rest and decreased risk of overuse injury, such as nonweightbearing aerobic training to avoid stress fractures in runners.
Changing strengthening routines to allow for more incorporation of lateral movement and balancing of muscle strength and activation patterns to avoid catastrophic injuries, such as ACL tears. For overhead throwing athletes, it is recommended they take 3 months off from throwing every year. In general, the youth athlete should not be participating in organized sports for more hours a week than they are years of age, with no limits on free play.
Encouraging Multi-Sport Participation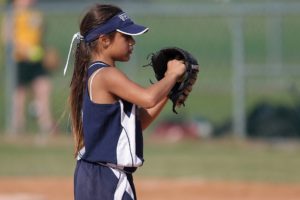 A great way to allow for cross-training and to reduce the risk of sports-specific overuse injuries is to participate in multiple sports throughout the year. While many are concerned about elite team roster status, it should be noted that many professional athletes were multi-sport athletes in high school. In fact, Tracking Football cited that 29 of the 32 first round picks in the 2019 NFL Draft were multi-sport high school athletes. With this in mind, the United States Olympic Committee, as well as the national governing bodies for most sports, have developed the American Development Model to encourage sports participation that is focused on encouraging young athletes. Key features include the development of fundamentals that translate between multiple sports, encouraging exploration and discovery of different sports, and progressively challenging athletes based on age, maturity, and ability level.
In conclusion, while the landscape of sports may be changing, the fundamentals remain the same. Most young people will not play professionally, yet they should be encouraged to participate for the benefits that sports provide. Sports participation is a great pathway to lifelong health and should be encouraged.
Dr. Matthew Jepson is a Primary Care Sports Medicine physician at Mid-Maryland Musculoskeletal Institute (MMI). He is Board-Certified in Family Medicine with a Certificate of Added Qualification in Sports Medicine. He completed his residency in Family Medicine from University of Iowa Hospitals and Clinics, Iowa City, IA and a fellowship in Primary Care Sports Medicine from The University of South Carolina, Columbia, SC. He has experience in Division I sports working with University of South Carolina Athletics during his fellowship training. His area of interests include: acute and chronic sports injury and prevention, concussion evaluation and management, athletic event coverage, and ultrasound-guided procedures.
Cover Image: Pixabay-joshdick75