USA Gymnastics today announced that Dr. Edward Nyman, Jr., Ph.D., has been named the organization's first full-time director of sports medicine and science. In that position, he will be responsible for developing and executing the strategy for providing athlete care services, as well as sports science guidance for athletes and coaches in all five competitive disciplines. Nyman, who will be based in Indianapolis, begins today.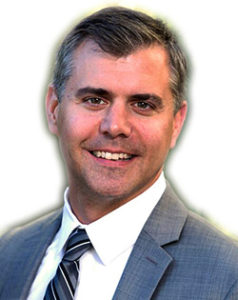 "The director of sports medicine and science position is integral in addressing our top priorities of athlete health, well-being and safety," said Li Li Leung, president and CEO of USA Gymnastics. "Making this hire early on in my tenure was important because it is critical for our becoming more athlete-centric. Ed's collective professional experiences make him uniquely suited for this role. He is a former gymnast and coach; educated in athletic training, biomechanics and exercise science; and has conducted and published impactful sports medicine and biomechanics research. Expanding the use of evidence-based and data-driven approaches for athlete care will assist our medical providers, athletes and coaches in making 21st-century care decisions for athlete health and wellness."
As director of sports medicine and science, Nyman's responsibilities include: overseeing and managing the current team of medical professionals – including physicians, chiropractors, athletic trainers and physical therapists – to provide continuity of care for the five competitive disciplines; ensuring all medical and training personnel comply with all athlete safety policies and procedures; maintaining appropriate records in compliance with all HIPAA and related privacy laws; monitoring and advising program directors and other USA Gymnastics staff on developments in sports medicine protocols; communicating and collaborating with the membership about sports-medicine-related issues; and serving as the liaison with the United States Olympic Committee on sports medicine matters, the U.S. Anti-doping Agency and other agencies and organizations related to the health and wellness of athletes.
"I have always believed that successful performance – whether it is winning gold at the Olympics or competing in a compulsory-level state competition – and a commitment to athlete wellness are not mutually exclusive, but rather symbiotic," said Nyman. "As a parent of two gymnasts, I strongly believe a care model that is athlete-centric is critical for a positive and successful athlete experience. Without question, a no-tolerance policy must be enforced for medical providers and staff who fail to put a gymnast's physical, mental and emotional health first.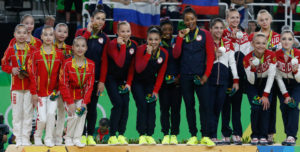 "My goal is to strengthen and grow the trust of the greater gymnastics community through transparency and open communication with all stakeholders," said Nyman, who has coached both Junior Olympic and collegiate level female gymnasts. "I am excited to work with the athletes, their parents, and coaches at all levels in conjunction with the team at USA Gymnastics in building a modern athlete-centric support team going forward."
Nyman has extensive experience in injury prevention, biostatistics, and epidemiology, as well as in records management and HIPAA compliance. He also has presented at USA Gymnastics National and Regional Congresses and other professional symposia, including American College of Sports Medicine (ACSM) and American Society of Biomechanics (ASB) annual meetings.
Most recently, he was chair of the Department of Health and Human Performance in the College of Health Professions at the University of Findlay (Ohio). He was also a tenured assistant professor of biomechanics and athletic training and developed the Exercise Performance and Rehabilitation Technology Laboratory at Findlay. Additionally, Nyman served as a research assistant professor in the University of Toledo's Departments of Bioengineering and Orthopaedic Surgery (ECORE), where he was funded by the Center for Disruptive Musculoskeletal Innovation (CDMI). From 2009-13, he was a graduate research assistant for the Biomechanics and Motion Analysis Laboratory at the University of Toledo.
"For the health and well-being of our athletes, providing our coaches and athletes with the latest sports science for training decisions is incredibly important," said Leung. "Ed's research background in biomechanics and epidemiology for injury prevention in gymnastics will provide additional resources and data-based knowledge for our programs and coaches at all levels."
Nyman earned his Bachelor of Science in exercise science, with a concentration in athletic training, from Ursinus College. He completed his Ph.D. in exercise science with a concentration in biomechanics from the University of Toledo. Nyman's post-doctoral training was completed as a research fellow in the Division of Biomedical Physics for the United States Food and Drug Administration's Center for Devices and Radiological Health.
Cover Image: Scott McMurray, a U.S. Air Force Academy sophomore, performs on the pommel horse during a meet against the University of Washington in the Cadet West Gym, U.S. Air Force Academy, Colo., March 23, 2019. The Air Force gymnastics team defeated Washington 396.100 – 378.750. (U.S. Air Force photo/Trevor Cokley)