"Ignite Your Future." It's a future free of pain. A future full of promise, peak performance, and comfort. It's a future energized by custom insoles from Spark Insoles. This new line of custom shoe insoles has been developed to help people in pain and for people seeking out more comfort from their shoes. Unlike the prefab insoles you might get from a big box store, Spark insoles are made truly custom for you, based off of what your feet actually look like.
At least 3 million Americans suffer from plantar fasciitis. 80% of people have low back pain during their life. Over 25% of people with knee pain have 'runner's knee.' Research shows standing five or more hours a day leads to lower-limb muscle fatigue, which in turn leads to an increased risk of low back pain and other musculoskeletal injuries.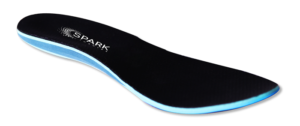 Spark insoles are the catalyst for a new future for people who have pain from:
Plantar fasciiti
Runner's knee
Heel spurs
Sciatica
Low back pain
Many more conditions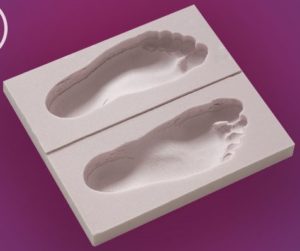 Easy to put in many different types of footwear, from sneakers to dress shoes, Spark insoles are truly custom. Each pair of insoles is custom-made based on each person's unique needs. Made from an impression of the foot, Spark handcrafts insoles to fit your lifestyles, activity level, and shoe type.
No matter your lifestyle, Spark Insoles has a choice for you – athletic insoles, everyday insoles, insoles for dress shoes, and insoles designed exclusively for women's dress shoes.
Made from durable, lightweight, and comfortable EVA foam, Spark insoles are backed by a 100-day money back guarantee. Volume discounts are available to those who want a pair for more than just one pair of shoes.