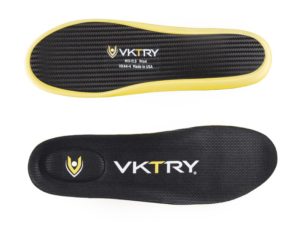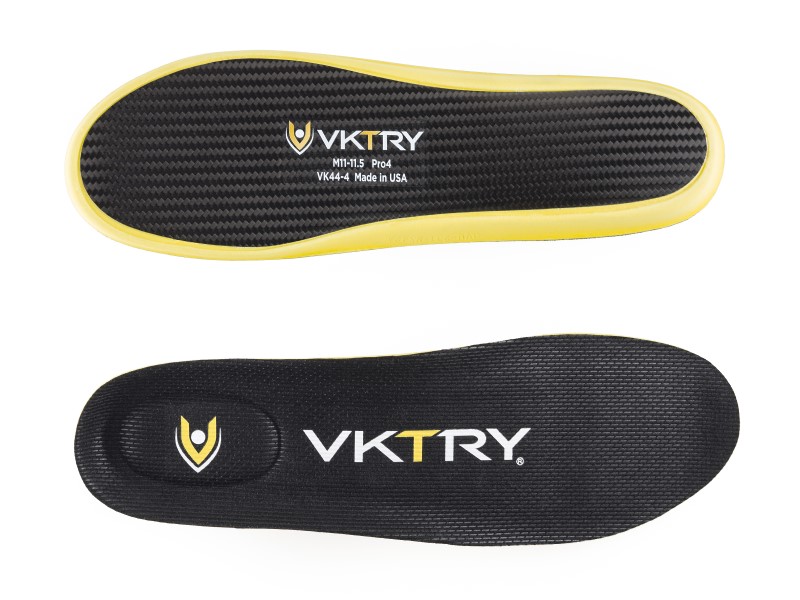 The crowded space in all areas of footwear can be well…difficult to navigate for anyone. From all levels of shoes for competition and casual and work, to all the areas tied to compression material to orthotics to even laces and socks, the battle to get consumer attention can be really difficult for a company that is not tied to the biggest athletic brands.
However, we continue to see effective niche brands grab complimentary market share IF the user and performance experience is exemplary. One which has risen up in the insole space is Connecticut based VKTRY GEAR. The company has found a growing market for is carbon fiber insoles not just for what you would think the core audience would be…runners…but for athletes of all levels who have been drawn to the company for improved performance and injury prevention.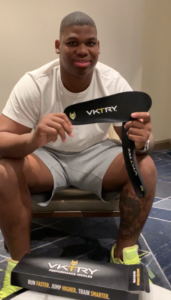 Case in point is the NFL. VKTRY announced this week that over 200 players on 29 teams will now wear their carbon fiber insoles to help protect against injury AND improve performance. On the list of supporters…most of which are NOT paid to endorse…are players from elite skill positions, like  Cleveland Browns RB Nick Chubb, LV Raiders RB Josh Jacobs, Buffalo Bills CB Josh Norman and SF 49ers WR "Deebo" Samuel, to NY Jets DE Quinnen Williams, and LA Chargers OT Brian Bulaga, all of whom have a different need for explosiveness and support. While NFL is big, VKTRY has also grown on the feet of Olympians, elite volleyballers and even MLB rising stars like Fernando Tatis Jr. and Vlad Guerrero Jr., while also finding its way into the shoes of younger athletes, avid runners and healthcare workers.
The company began manufacturing and marketing the insoles in 2016 all with the idea of offering a custom, high quality experience using their carbon fiber material to grow.
How has it gone? We asked CEO Steve Wasik to break it down.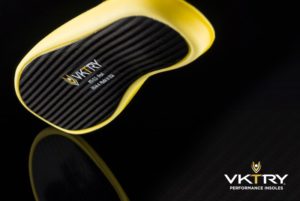 Explain the key differentiator for VKTRY vs. other insoles on the marketplace?
Backed by 10 years of R&D, VKTRY is probably the biggest innovation in the athletic footwear category since the Nike Waffle Shoe 50 years ago. Most insoles are made of simple foam and plastic and designed to provide comfort and some added support.
VKTRY Insoles are highly engineered and made from 100% aerospace-grade carbon fiber. When an athlete's foot bends to run or jump, the "VK" stores energy and then returns that energy to the athlete upon push off. While standard insoles are passive in nature, VKTRY Insoles have been designed to be dynamic to help athletes improve performance.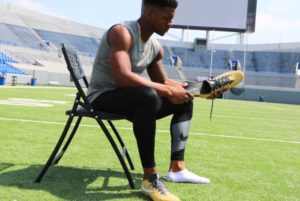 You also claim that the product provides injury protection in addition to increased performance. How does that work?
The genesis of VKTRY Insoles was to help the US Olympic Bobsled team win more gold medals by giving them faster, more explosive starts. But we quickly discovered that VKs also reduce injuries by providing greater support, stability and shock absorption.
Many insole brands claim to provide shock absorption and relief for injuries like plantar fasciitis, shin splints, knee injuries, etc. But VKTRY is the only insole on the market to provide heel-to-toe protection & support. Our carbon fiber base acts as a spring or trampoline to provide shock absorption significantly greater than any simple piece of foam.
Has there been any pushback from health professionals or trainers questioning the viability at all?
By their nature, medical professionals are typically skeptical of new products that make bold claims. This is why we have submitted VKTRY Insoles for independent clinical and field testing. There is more thorough science and research behind VKs than any other insole on the market.
Currently, athletes at over 300 pro and college teams are using VKTRY Insoles – and many have been introduced to the product by their Athletic Trainers who recognize the benefits provided by VKs. Well respected institutions like Mass General and the Korey Stringer Institute have tested and endorsed VKTRY Insoles.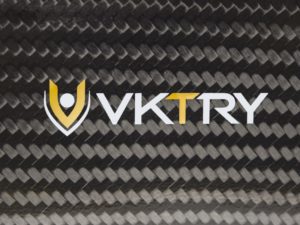 What is it that these elite athletes like most about the product?
No matter the sport, all athletes want to perform to the maximum of their abilities – to continually achieve their personal bests. And these same athletes want to stay healthy and injury free. VKTRY Insoles can help them do both – and athletes feel the difference immediately.
People also like that VKTRY Insoles are customized based on the sport and size of the athlete. VKs come in 5 different Pro Levels (flexibility of the carbon fiber) because a larger athlete needs more spring action than a smaller athlete. VKTRY uses a proprietary algorithm to optimize performance, protection and comfort for an athlete.
You have had great success it seems with NFL players…why the NFL more than other sports?
Some football players have worn VKTRY Insoles since college. In fact, last year's national champions LSU has been using VKs for over 4 years now. Many other players discover that VKTRY Insoles can help them run faster and jump higher – so they start using them in preparation for the NFL Combine and then they continue using them in the NFL.
VKTRY is quickly gaining ground in other sports as well. We've had some well-known big names using VKs including an NBA Slam Dunk Champion, the Captain of the US Women's Volleyball Team, Olympic Track Stars, and multiple World Series MVPs. And now some of the top players on golf's PGA Tour are discovering that they can actually increase their club head speed and drive farther with VKs.
It would seem this is a good add for the competitive runner…are marathoners a target for the consumer?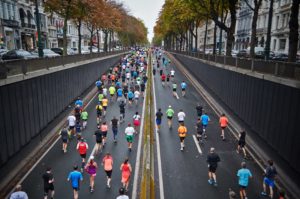 Yes, we have had some amazing feedback from long distance runners. Besides loving the shock-absorbing bounce they feel with VKs, many have reported faster times. That makes sense because a runner will be propelled forward by VKTRY's carbon fiber base plates allowing her to cover the same distance in less strides.
This energy return is similar in nature to the Nike Vaporfly shoe that has become very well known in marathon circles. I would argue that due to its design, VKTRY provides more energy return than the Vaporfly. And another benefit is that VKTRY Insoles are designed to customize the amount of "spring action" based on the size of the athlete to truly optimize the running experience.
What about youth sports? is there a market for this in the youth sports space?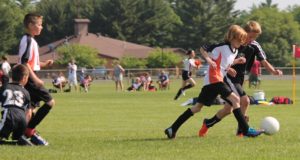 Absolutely. Young athletes love the performance benefits they feel immediately with VKTRY Insoles – jumping higher and running faster. And parents appreciate that VKs are known to reduce lower leg injuries by 22% and foot and toe injuries by 41%.
We have received many letters from grateful parents who credit VKs for their son making Varsity Football or thanking us because our insoles have alleviated the nagging shin splint problem that their daughter has had for years. Parents want the best for their kids – and VKTRY is the best!
VKTRY Insoles are very pricey compared to leading brands… how do you justify that?
Most insoles are made from foam and plastic and manufactured in China, so their costs are relatively low. VKTRY Insoles are made from aerospace-grade carbon fiber and manufactured in the USA so we can ensure superior product quality. Comparing VKTRY to other insoles on the market is like comparing a Ferrari to a Chevy. They may technically be in the same category, but the user experience is very different.
Because of the high degree of product engineering and quality of the carbon fiber, VKTRY Insoles will always be premium priced. As we are able to scale up our operations, we should be able to bring our costs and prices down. We certainly want all athletes to be able to experience the VKTRY difference.
For the common person on their feet a great deal…healthcare workers for example…what is that market like?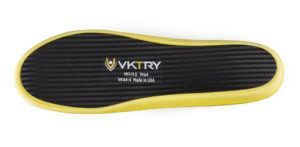 During this pandemic, we launched the VKTRY4Heroes Program. Since April, we have given away over 500 pairs of VKs to healthcare workers that have been nominated by their friends or family. The feedback we have received from these heroes is truly gratifying.
While these people may not be moving the pile forward like All-Pro Running Back Nick Chubb, they love the added support, stability and shock absorption that VKTRY Insoles provide. Nurses, doctors, postal workers, essentially anyone on their feet all day, tell us that their feet and legs feel fresher, less tired after a full day wearing VKs.
How have you been able to secure athletes…are they paid endorsers or is it word of mouth?
Most elite athletes discover VKTRY Insoles from word of mouth – their teammates or people on the team staff (Strength Coaches, Athletic Trainers, Physical Therapists, etc.). Pro athletes have that "wow" feeling when they first put on VKs and many of them will speak to their agents about working with us. We have a few paid endorsers, but most of the elite athletes wearing VKs are unpaid. Sometimes they provide us social posts and images for a free pair of VKTRY Insoles – that's how much they like the product!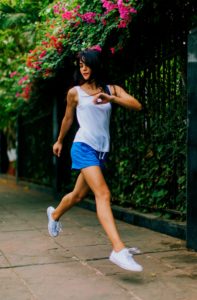 Does the assistance come more for male athletes, or is there an equal benefit for female athletes? How does physiology factor into effectiveness?
VKTRY Insoles work effectively well for both males and females. We find that athletes who are in the best physical condition typically see the most measurable performance benefits from wearing VKs. For example, the average increase in vertical jump is +1.6 inches. But I have seen an elite athlete at the University of Arizona increase his best ever vert by +4 inches.
The largest demo in the US is over 50…how important is that aging market to the company?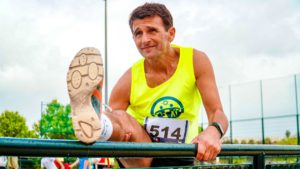 One of our fastest growing segments is the "Over 40" crowd. Whether it's running their first 10K or trying to stay competitive in a pick-up basketball at the Y, older athletes are discovering the benefits of VKs. One of our biggest fans is a 69 year old fitness buff who told us that VKTRY Insoles have eliminated the chronic pain he had been getting in his knees, hips and backs after workouts. There is no other insole on the market that provides the stability and shock absorption like VKs – and we have the science to prove it!
Where do you see the business expanding to in the next few years?
Our mission is to continue to educate and inform people about VKTRY Insoles. We find that when they hear about VKs, they want to try them. And when people try VKs, they tend to love them. We have a 90-day money back guarantee and a 95% customer satisfaction rating. No other brand can offer the proven performance improvements and injury protection. We are confident that VKTRY can become the #1 best-selling Sports Insole in the World – and we are well on our way.