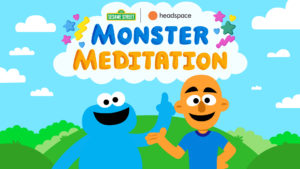 Ernie, Cookie Monster, Elmo and the rest of the "Sesame Street" gang have been educating and entertaining generations of children for more than 50 years. And while physical fitness may have taken a back seat to numbers, colors and the alphabet in the lessons the PBS program has taught millions of kids, social and emotional learning have always been part of the "Sesame Street" curriculum, even if not directly.
Now, as we all try to cope with the effects of COVID-19, many of which are mental/emotional, it's important to realize how children are reacting to not being able to go to school, see their friends or otherwise engage in activities to which they are accustomed.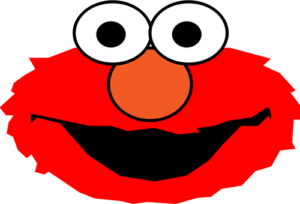 "Sesame Street," in partnership with mindfulness and meditation leader Headspace, has developed a series of animated shorts, "Monster Meditations," as a way to combat stress and anxiety and help kids cope with the new normal. Launched last week on YouTube and YouTube Kids, new episodes will appear biweekly through the spring and into the early summer.
Cookie Monster and Elmo are the stars, with situations consistent with their characters. Cookie Monster, wanting to devour his delicious cookies, grows impatient as he waits for them to bake. Elmo wants to play and is having trouble sleeping. Their friend "Mr. Andy," Headspace co-founder Andy Puddicombe, uses games and activities to help them both deal with these issues.

"We're so excited to be partnering with Sesame Street on the new animated shorts," said Puddicombe. "Learning the fundamentals of mindfulness early in life is an incredibly valuable skill to foster, especially at a time like this, when children and families may be experiencing higher levels of stress and anxiety. It not only provides children with a greater sense of calm and clarity, but also helps cultivate the qualities of compassion, creativity, and kindness. In knowing that thoughts and emotions do not have to rule their lives, children can grow up empowered, comfortable with who they are, and free to explore their limitless potential."
"With today's unprecedented uncertainty, children may be experiencing a range of big emotions like anger, frustration, disappointment, and nervousness," said Dr. Rosemarie Truglio, SVP of Curriculum and Content, Sesame Workshop. "Through 'Monster Meditations,' we are modeling an array of mindfulness strategies and activities to help children manage and regulate their emotions. Whether taking slow, deep belly breaths, shifting attention by playing a game of I-Spy, or repeating affirmation self-talk phrases, we're helping kids pay attention to what is happening around and inside of them."