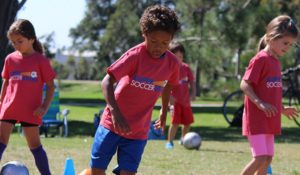 The deeper we go into Coronavirus, the more it becomes an issue that we stay active and healthy and avoid the heavy snacking and sedentary lifestyle that could follow. That is true not just for adults but for kids, h can get even more involved in online activity like gaming, vs. what they would normally be doing in after school activities in the spring: playing sports and being involved in any number of outdoor activities.
While many adults are taking to online fitness classes, it is a challenge for kids, especially since most of their athletic activities are team based, to find both a mental and physical outlet that is beyond playing catch with a sibling. Enter Famer.
The New York based company has been using a cloud based platform to give young people the ability to interact with coaches and teammates in sports ranging from lacrosse to soccer, all with a safe distance needed along with quality instruction from coaching of all levels.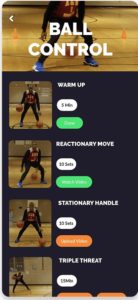 The business was launched last year and immediately gained traction with Super Soccer Stars, one of the largest youth soccer groups in the country, who put their coaches and students into the system to record and share drills away from practice time on the field. And while adoption as steadily coming, the COVID-19 outbreak exploded the business, doubling users almost every day, with original projections for the end of April already being surpassed in late March.
Without any additional marketing efforts according to founder Rich Abend, Famer has fielded an enormous amount of inbound calls per day, including inquiries from school districts and AAU type programs who are needing to connect and keep kids focused and active for when things start to return to normal.
"Part of the way we're thinking about this period is that we want to be a resource for the industry, meaning this isn't as much about us charging up and making a ton of money," Abend told Front Office sports. "We want coaches and trainers to be able to earn their living, and the main goal is just to keep the connection between the organization, the parents and the kids to give everyone something to do and keep them active."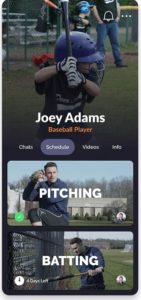 The earnings, he pointed out, will be for part-time coaches who have lost a large amount of wages by not being able to work with individual athletes. Famer gives them a chance to engage critique and set up drills for their students, as well as being able to record general workout sessions that can go to a wider audience. These drills are really essential for activity around sports like soccer and can be done as simple short programs or in-depth customized work. Digitally savvy young people can master the video sharing upload in minutes, as the user experience is pretty simple.
"We're working with groups to start offering things for free to kids to keep them moving," Abend added. "Mostly around sports – skills, drills, moves – but we're also going to incorporate just fitness and active lifestyle stuff. That's not our focus, but with kids stuck in their room or in their houses or if they're lucky enough to have a backyard or a driveway, we're really trying to understand the moment."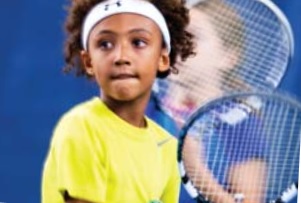 While nothing can replace the interaction on an afterschool field, Famer is filling a necessary void for both kids and parents, many of whom may have looked at "online as a hindrance for healthy activity, but it now becomes a help. When team sports do return, Famer may become one of the healthy lifestyle activities whose adoption in crisis, along with its good will for stuck at home kids, whose time came really fast because of their ability to answer the call.