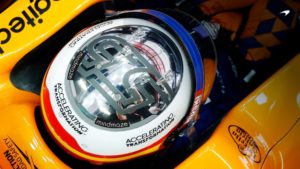 As grueling as the races like the Indianapolis 500, Le Mans 24 Hours and Formula 1 series are physically on drivers, the mental side of the sport is at least as demanding. One slip in concentration over the hours spent in qualifying and on race day can mean deadly disaster.
With mental acuity at such a premium, many racing teams have sought out ways to ensure that drivers have the proper tools at their disposal for preparation and execution on the track. McLaren Racing, based in UK and among the most successful organizations in the sport since its founding more than 50 years ago, last week expanded its partnership with MindMaze, a leading brain technology company, to further promote safety and increase driver performance.

The news came just before this past weekend's U.S. Grand Prix Formula One race in Austin, Texas. McLaren and MindMaze will continue to develop 'MindDrive', a unique array of sensors that collect and transmit key cognitive driver responses to a trackside medical team on a real-time basis. This technology was first tested by McLaren during the team's preparations for the Indianapolis 500 and the renewed partnership will see the technology back out on track in a McLaren Racing test environment.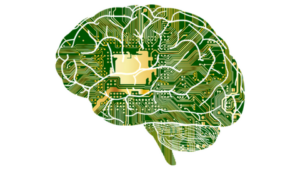 "We are delighted to announce MindMaze as a Formula 1 technology partner," said Zak Brown, CEO, McLaren Racing. "This partnership and MindMaze's innovative approach to neuroscience has the potential to not only give us a deeper understanding of driver and team performance, and therefore a competitive edge, but help lay the foundations for wider applications in the real world."
The announcement notes that as part of the comprehensive program, they will study sensor technology during simulator and test sessions, using neural information collected to improve efficiency.
"We are privileged to be continuing our work with McLaren as a Formula 1 technology partner, developing innovative devices that could potentially disrupt how we approach driver performance and safety," added Tej Tadi, Founder MindMaze. "Being able to test our brain-sensing technology on some of the world's leading drivers means we have the best data available to improve the product and help McLaren take their team to the next level."
Drivers Carlos Sainz Jr. of Spain (seventh in in the F1 Standings) and Lando Norris of Great Britain (12th) drive the McLaren MCL34, which now sports the MindMaze brand for the team.
In addition to its work in auto racing, MindMaze, whose research facilities are in Switzerland, is noted for its work in neuroscience, mixed reality and AI in hospital and health care, stroke treatment and other nervous system maladies. Actor Leonardo DiCaprio is among its major investors.