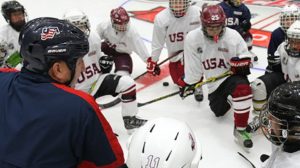 USA Hockey announced this week that it has added BioSteel Sports Nutrition as an official sponsor of the organization. The multi-year agreement includes BioSteel's designation as the official isotonic beverage and official sports drink of USA Hockey.
Founded in 2009, BioSteel's focus on premium natural ingredients, product transparency, and identifying the essential nutrients needed to power physical activity has led to the brand achieving a reputation for being the hydration product provider of choice for high performance athletes.
As part of the agreement, BioSteel will help contribute to USA Hockey's education program, specifically related to hydration and overall sports nutrition.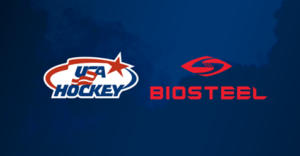 "We're thrilled to have BioSteel as our newest corporate partner," said Pat Kelleher, executive director of USA Hockey. "Sports nutrition is a significant topic at all levels of our game and having an industry-leading company like BioSteel helping us educate athletes, coaches and parents is a real positive."
BioSteel will also serve as the title sponsor of the annual prospects game featuring top American-born players eligible for the upcoming NHL Draft and also USA Hockey's series of national summer player development camps that are staged for boys and girls from 15-to-18 years of age.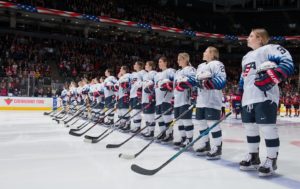 "BioSteel was born in professional hockey dressing rooms and the sport continues to be a core pillar of our brand," said Co-CEO & Founder, John Celenza. "By partnering with an iconic association like USA Hockey, we're able to expand our presence throughout the United States and through their successful grassroots and national programs."
"We look forward to a long-term relationship with BioSteel," said Tony Driscoll, assistant executive director of marketing, communications and events for USA Hockey. "We're excited about the synergy that can be created between USA Hockey and BioSteel through this new partnership."