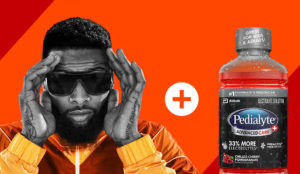 Some NFL fans consider wide receivers to be the "divas" of the sport. "Babies," even. Which makes a partnership between one of the flashiest wideouts in the league and a product found in the baby aisle a natural one.
Last week, healthcare rand Abbott and NFL standout Odell Beckham Jr. announced that the Browns star will serve as creative director and ambassador for Pedialyte, its advanced hydration beverage, which despite its location alongside diapers, powder and formula, has been used by athletes for years, despite league and team marketing relationships with brands like Gatorade or Powerade.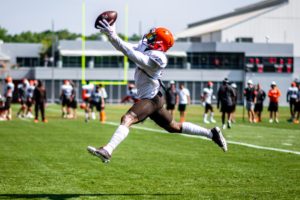 "I learned about Pedialyte from my mom," said Beckham in a statement, "and since then I've been turning to it not just when I am training or playing, but also when I'm traveling, whenever I need it — because it works. Now, I'm excited to tell my fans all about it."
Pedialyte claims that adult usage of the beverage accounts for more than half of overall sales. Though hydration relief during illness accounts for the highest rate of usage for adults, sports and fitness is the second most.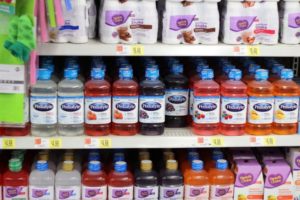 "The secret's out that Pedialyte is evangelized by athletes in locker rooms nationwide as a great option for advanced rehydration," said Chris Calamari, vice president, and general manager, Pediatric Nutrition at Abbott. "And working with OBJ to share that message was a natural choice for our brand. He's a huge fan of the product, crediting its use to help him in his quest for optimum performance. We're excited for OBJ to bring his creativity and entrepreneurial spirit to the Pedialyte brand."
Beckham Jr., a three-time Pro Bowl performer with the New York Giants, the team that drafted him in 2014 before moving to Cleveland this past season, is one of the NFL's most popular players. He made his debut with the Browns on Sunday, catching seven passes for 71 yards in the team's 43-13 loss to Tennessee.
Per the announcement, OBJ will contribute to marketing, content and product development as part of his creative director and brand ambassador roles.