Henry Schein Medical, the U.S. medical business of Henry Schein, Inc. and the Henry Schein Cares Foundation today announced their continued support of the Professional Baseball Athletic Trainers Society's® (PBATS) Promoting a Lifetime of Activity for Youth (PLAY) Campaign. At each of the program's events, held at Major League Baseball (MLB) ballparks throughout the U.S., the health care solutions company is educating kids about the importance of eating right, staying fit, making healthy choices, and visiting their doctor and dentist regularly.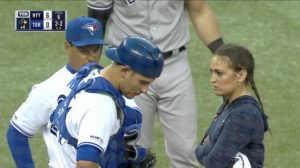 For the seventh straight year, Henry Schein Medical, together with its supplier partners, provide the approximately 200 children and teenagers who attend each event with a drawstring pack containing sunscreen, toothpaste, toothbrush, dental floss, mouthguard, eye-black strips, exercise bands, hand sanitizer, disinfecting wipes, and a scorecard to track their teeth brushing, hand washing, and other healthy habits. The product donation is an initiative of Henry Schein Cares, the Company's global corporate social responsibility program. The Henry Schein Cares Foundation, a 501(c)(3) organization that works to foster, support, and promote medical and dental health by helping to increase access to care in communities around the world, also provides a monetary donation in support of the program.
"Thanks to our ongoing partnership with Henry Schein Medical and the Henry Schein Cares Foundation, we can continue to help positively influence children's overall health," said Mark O'Neal, PBATS President and Director of Medical Operations for the Chicago Cubs. "Together we can make a difference in the lives of children by promoting the importance of regular exercise, proper nutrition, and healthy choices."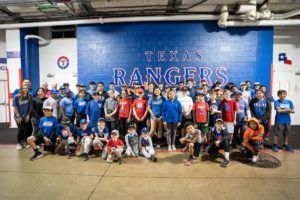 As part of each PLAY Campaign event, community organizations invite select children to participate in games, drills, and other activities led by the host team's athletic training staff. The events are designed to emphasize the importance of strength and conditioning, injury prevention, proper nutrition, and avoiding the dangers of performance-enhancing drugs (PEDs). Children then meet with MLB players to discuss the importance of making healthy decisions and staying PED-free.
"As a health care company working closely with medical and dental professionals, we understand the impact good health can have on children's lives," said Jeff Klingler, Vice President, Enterprise Health, Henry Schein Medical. "Along with our supplier partners, we recognize the need to help ensure a healthy future for our children, and we are pleased to ensure each child goes home with the personal care supplies they need to make healthy choices. We look forward to another successful year supporting PBATS' PLAY Campaign and collaborating with the athletic training staff who share the same values of giving back to the communities we serve through education."